During the last decade, Panama has seen an economic, social, real estate and tourism growth, which has been tangible and recognized worldwide. The country have come many foreigners who see an opportunity to live and invest in Panama. Panamanian laws contain a number of incentives-oriented to tax, labor, immigration and customs sectors, and all this, among other factors, has allowed Panama to become an incentive country.
Invest in Panama – Data Gogetit
* Panama is the second most competitive economy in Latin America and the Caribbean after Chile and followed by Costa Rica.
* In the construction sector, is often applied the business model Joint Venture between actors seeking to invest in Panama , which basically involves the association of two or more entities to start a venture.
* 66% of Panama's International Banking Center comprise foreign banks and 59% of the assets of the national banking system are international private banks, 30% of Panamanian private banks and 11% of official banks.
Anyone who thinks that invest in Panama is not a country of opportunities is not right, because the panamenian economy is something that characterizes this country, is the large number of job opportunities and housing that provides for both Panamanians and foreigners. Certainly there are some limitations (in professions and trades) that can only be exercised by local, but that does not represent an obstacle to starting a new business or allow big multinational companies to move their headquarters to the country as they have done so far.
According to information published by Bella Vista News website, the recent Summit of the Americas, which brought together dozens of heads of state and leaders from around the hemisphere in different areas, highlighted the growth of Panama in all sectors. Certainly, there was greater projection of the country's potential and its appeal to remain entity for receiving panamenians and foreign seeking to invest in Panama  obviously  is a positively influence the development of the property sector.
Based on the results of the Global Competitiveness Index 2014-2015, Néstor Gonzalez, Vice Minister of Foreign Trade, highlighted all these elements that make Panama the perfect place for new capital: Panama offers a wide range of laws sectors targeted incentives tax, labor, immigration and customs, including special economic zones. In addition, laws clothing handling in free zones, offer a special regime that favors the establishment of companies, whose operation creates jobs and contributes to the economy of goods and services.
Moreover, the quality of the port and airport infrastructure in the country is  ranked seventh worldwide. This, coupled with the expansion, with new lines and Panama Subway, brings more opportunities for urban development in eastern and western areas of the city.
For investors with high purchasing power, invest in Panama in residential areas such as Costa del Este and Panamá Pacífico, among others, represent areas of great interest. Panamanian families in these areas will have high income and expatriates sector represents a key market for these areas.
With regard to financial services, assets, deposits and loans maintained an upward trend, allowing Panama occupy seventh place in access to financial services and thirteenth place in access to credit.
Read more information here (Article in Spanish).
Interested in Panama Real Estate? We invite you to visit www.gogetit.com.pa, the fastest, most reliable and social way to find your property in Panama.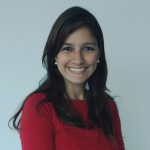 Gogetit Content Manager. Author of important reviews for Gogetit News, "The #1 Source for real estate news in Panama."
Specialized in the search and analysis of the most important news about real estate in Panama.