The maximalist decor is that tendency where the phrase "the more, the better", fits perfectly. The maximalist style is definitely the most recharged of all styles, because all shapes, colors, finishes and textures are completely valid and in addition, they are usually used in combination most of the time.
The maximalist decorative style is the opposite of minimalist style. If you don't like setting limits to the decor, the maximalist style may be for you.
While some people prefer the decoration of their house or apartment as simple as possible, there are others that lean to the opposite. In other words, come in a good way to place hundreds of large objects with colorful rooms.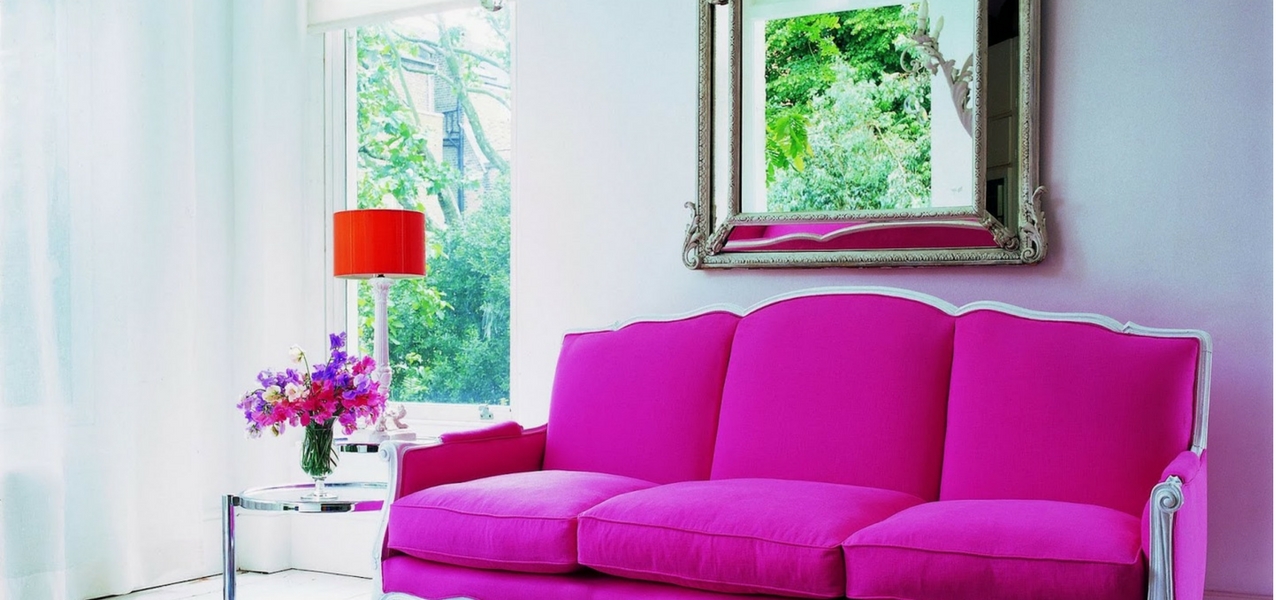 This is known as maximalist decoration, and in our article today, we give you some tips to incorporate this style in the decoration of your home.
Maximalist decor – Gogetit Highlights
The maximalist style, lives under the premise that more is more. It is the perfect choice for those who do not want to put limits on their decoration.
The art is protagonist in the maximalist decor, as well as the mixture of prints in furniture, cushions and even carpets.
The maximalist decor begins to see itself more and more in the interior design, defining itself as a style full of textures and colors, in which the forms have the function of filling the environment of visual wealth, with capricious forms and sophisticated finishes.
Does it ever cause you to be able to change your entire decoration completely and give it a 180º turn?
It is totally possible! Thanks to this style known as maximalist decoration, which applies the phrase "the more the better," your house or apartment can look amazing with just being full of unique pieces, strong colors and mix in the prints.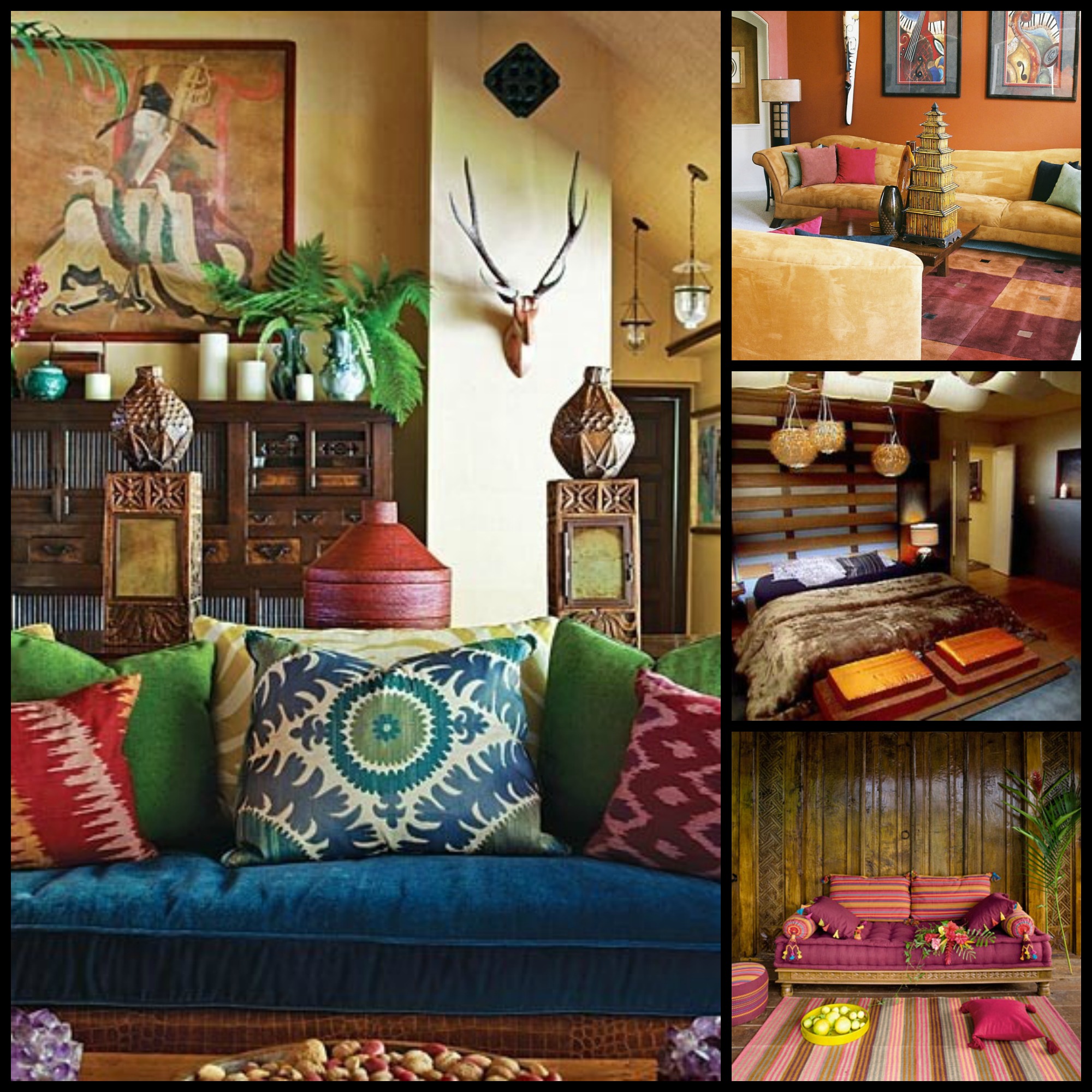 In fact, if you like collecting objects, then this is the style for you. Defined as the antithesis of minimalism, the maximalist decor is one in which it is entirely valid to exhibit the collections of objects and fill complete walls if possible. If you like this idea, the key is to mix objects of different sizes. If for example you have only small objects in a large space they will be lost in space. It is best to combine different heights and scales, to achieve a visual balance.
Mixing styles, colors, materials, combining different patterns, playing with lighting with volumes and furniture, are just some of the things you can do and that you should take into account if you want to apply this type of decoration.
Colors: The more alive, the better
How to know which colors are used in a maximalist decor? Must they all be loud and strong? Can they be combined with other textures?
In the maximalist style, color is the king. Dare to use it without limit and everywhere. However, it is advisable to keep a consistent color palette. A blue tone chosen as the main one, can be complemented with details of other shades that are repeated throughout the room, such as yellow and pink.
Saturated colors, unexpected elements and unusual shapes. These are three key things.
Mix colors with high contrast works perfect in this style. Combinations like blue and orange, purple and yellow, green and red, can work well in this style.
Playing with different tones will bring life and enthusiasm to your home and to you. Both the most important furniture of the room and the accessories (cushions, paintings or lamps) can be combined in several colors. It is not a question of following the same palette of tones, but rather the opposite. Get mixtures impossible but that will bring warmth to the room.
If you do not want to use paintings, but textures, you can do it by walling some wall you like, or even the ceiling (in this area very few people use strong colors). In this style, all that might be a good idea.
Objects that characterize the maximalist decor
Unique pieces, elements that no one would expect to see in a house, large quantities of decorative objects, among other things, are the most characteristic in this type of decoration.
In fact, a good source are antique dealers, Persian and flea fairs, or antique markets. There you will surely find some hidden treasure to proudly display at home.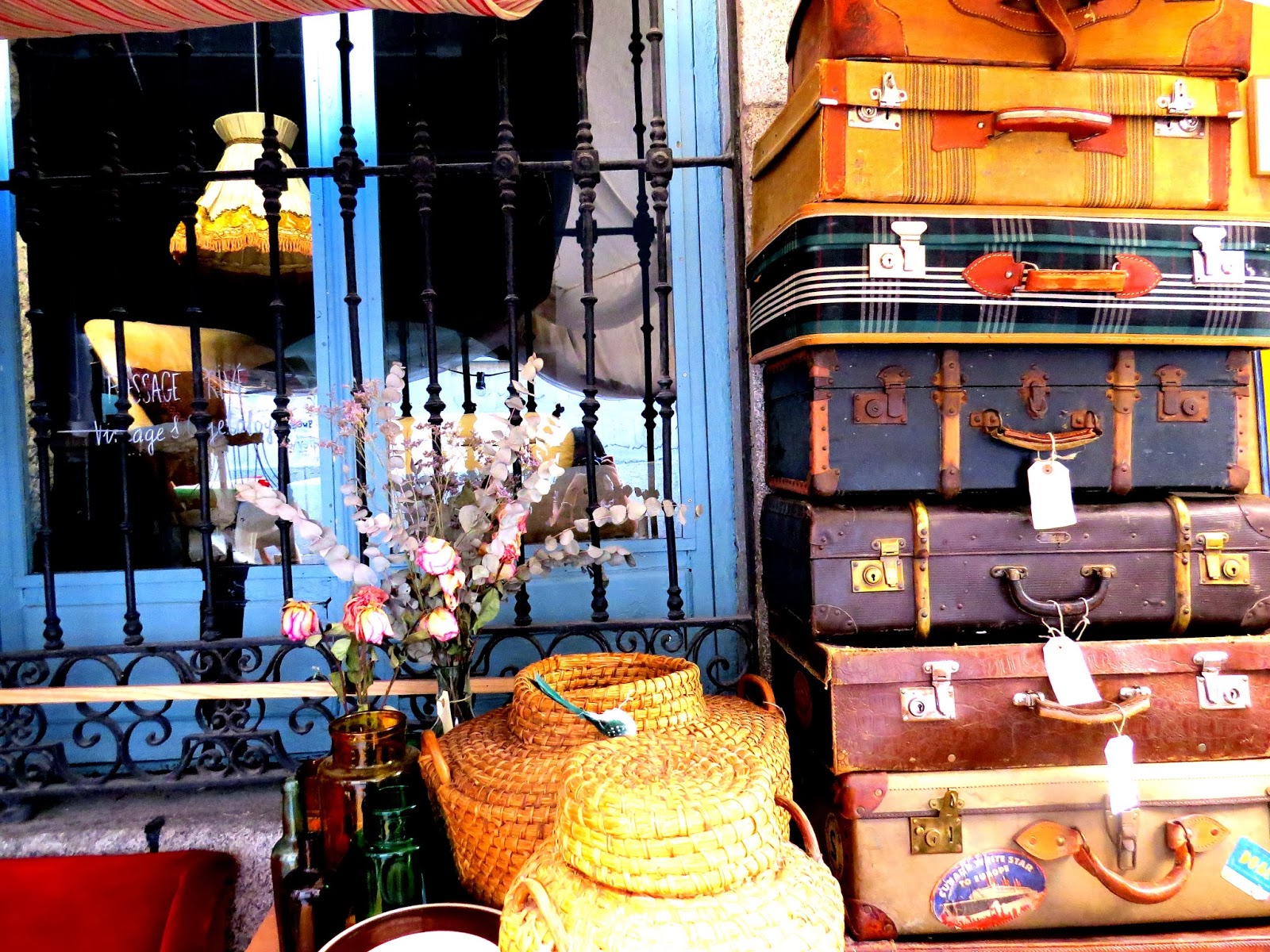 Everything is usable and everything is susceptible of becoming a decorative element, and is that the fewer holes left free in your room, much better! Normally, this style denotes a very sentimental part of the owners of these objects, since these usually refer to some memory.
Mixtures of textures
Dare to mix patterns. Wall paper is a very good option to include a lot of texture on your walls. For patterns to work well with each other, it is important that they have different scales.
The maximalist style is extravagant. There is value in everything that breaks the molds.
It's time to consider including all the prints you saw the last time you went for new cushions and you did not decide. Now you can include them all, and indeed, the effect will be total maximalist. Forget the subtlety in the colors and bet on the prints, or "prints" on the textiles of your home.
It is important to note that materials and textures are also essentials in achieving a particular decorative style. In this case the mix of all will be ideal. From metals to wood, plastic, glass, velvet, linen and cotton.
In the maximalist decor, the design is privileged not to adapt to fixed precepts, but it is a matter of providing warm environments with cheerful colors, with curved shapes and decorative details treated accurately and, where possible, with good taste.
If you are looking for some ideas to decorate your house or apartment, we recommend you enter the Interior Design section of our blog. Or, you can follow us in our Instagram account (@gogetitpa) where you will find a lot of ideas.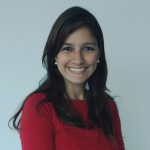 Gogetit Content Manager. Author of important reviews for Gogetit News, "The #1 Source for real estate news in Panama."
Specialized in the search and analysis of the most important news about real estate in Panama.