The sector of Costa del Este is back in the spotlight. This is because the construction of the new Atrio Mall Costa del Este, which is emerging as one of the most important in Costa del Este. This shopping mall has already started construction and aims to satisfy the commercial market of the area, as well as surrounding areas like Chanis, Santa María Golf & Country Club and all new developments located after Costa del Este, which is one of the best areas to live in Panama.
Costa del Este is an exclusive area located at the east side of the heart of Panama City. Also, is one of the fastest developments has grown in recent years. In addition, the square footage under construction in this period, increased to 50 thousand 539 in this area, placing it as one of the submarkets that presents greater development in Panama.
Get to know about the most requested buildings in our TOP 10 most searched buildings in Costa del Este Panama.
Starts Construction of Atrio Mall Costa del Este
Costa del Este is now a prestigious sector chosen by the real estate entrepreneurs Benzar Holding , who rolled their eyes in the area to place the first to be called Atrio Mall Costa del Este.
Atrio Mall will be an exclusive and modern shopping center with an investment of over 40 million dollars. The investor group Benzar Holdings S.A. is the developer of this important project, which will be located in the sector, transforming Costa del Este on the new area of ​​industrial and commercial businesses in Panama.
This construction will have 14 thousand 500 square meters of exclusive shops and over 500 parking spaces. Also, the mall will have seven cinemas of last generation, playground, spa, restaurants and bars.
According to statements given by Guillermo Henne Motta, president of the board of Benzar Holdings, the mall will address the needs of commercial exclusive area of ​​greatest growth and purchasing power of Panama.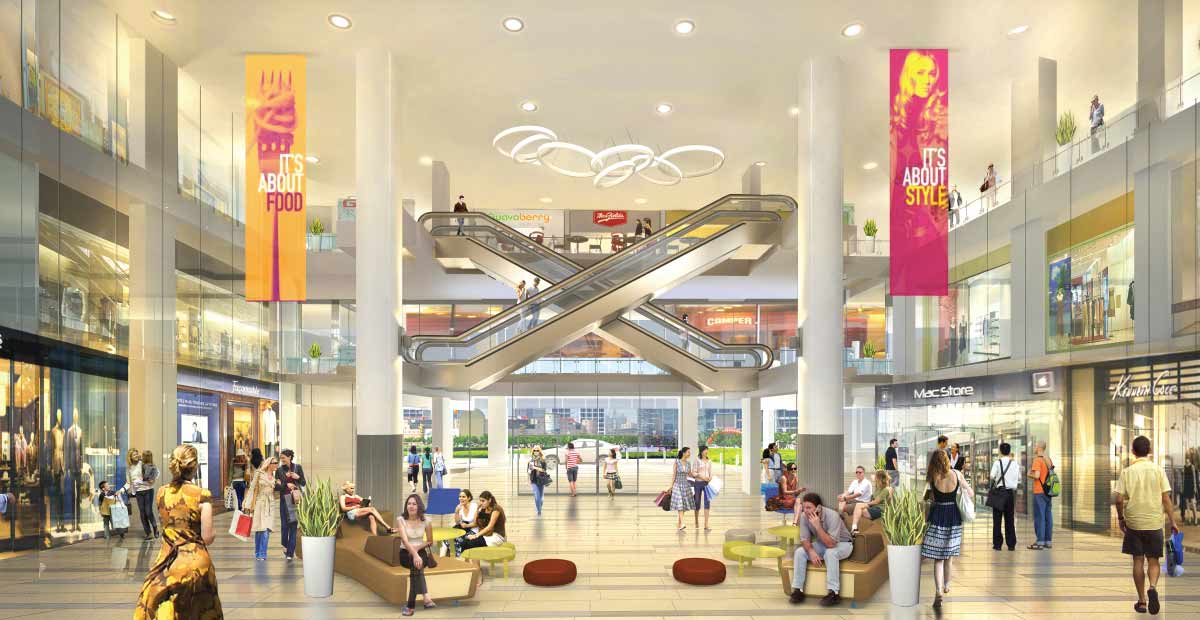 What makes Atrio Mall different from the existing ones?
In terms of construction and innovation, this mall will have an intelligent guidance system and parking. It will also feature LED displays for trade promotion. The air conditioning system will be through a cooling tower and will have a tank and backup water pumps, as well as emergency power plant.
It will have internet access and structured cabling.
Security cameras around the mall.
Doors and windows will be made of tempered glass.
In the middle of the mall, there will be an atrium that goes from floor to ceiling through there will come natural lighting throughout the mall.
"The operation and administration of the mall – pointed Henne Motta-  sum workforce of approximately 40 jobs, joining more than 300 jobs there businesses that will be established".
In addition, Henne Motta explained the importance of the location of Atrio Mall Costa del Este: "Its location in the heart of Costa del Este, gives added value to this project. This sector has become in recent years in the new  business, administrative and commercial area of Panama, marking the highest purchasing power in the country."
For more information about apartments for sale in Costa del Este or apartments for rent in Costa del Este, please visit www.gogetit.com.pa.