There are any people who want to buy or rent a house or apartment. Doubts and uncertainty that arises when buying or renting, are common to everyone. In Panama, the real estate market has grown in large quantities and supply of properties is varied.
Buy or rent a property in Panama – Gogetit Highlights
The location of the property you want to buy or rent is a key factor.
The most central apartments near shopping areas are more expensive, the apartments on the outskirts offer cheaper alternatives both sale and rental.
You must know the total budget made available for investment purchase or rental of apartments and houses.
Is it better to buy or rent a property in Panama? What should I consider for this? What do I need to know to make an informed decision? All of these questions, typically are in our heads at some point.
Some tips when deciding whether to
buy or rent a home in Panama
The first thing you should do, is to know how much budget do you have for buy or rent an apartment or house. Based on this, we start to look at different areas that fit your budget. It is important to point out that the location of housing, influences a lot the cost thereof, both the purchase price and rent. Thus homes located in more central areas in commercial or banking areas are more expensive than those on the outskirts of the city.
Some of the most popular areas are characterized by high prices: Punta Pacifica, Avenida Balboa or Costa del Este, while areas located outside like Versalles, Chorrera and Arraiján, are cheaper. You need to know much money has that type of dwelling house or apartment and want to have the location.
The following is whether we want to buy or rent a home. In the case of buying a home, to apply for a mortgage, you must collect various documents that form part of the requirements demanded by banks.
1. The status of foreign resident or non-resident in Panama. Influences the precautions that must be delivered, as in the interest rate that you have to pay.
2.-Letter of employment or income support and copy of last pay stub of a requirement. Copy of identity card or passport. Annexing a bank letter of reference. In case of being independent, evidence of two years experience called for in a commercial activity, the last two tax returns and solvency of tax on income.
3.- Social Security card. Once approved your credit, you must sign a terms and conditions, and a letter of commitment to pay. Before starting the management should make sure to have life insurance and fire, both are important to protect your investment.
For rent housing, must also meet certain requirements. The tenant can ask some documents:
1.- They usually ask for a month in advance and one month deposit.
2.-If you're foreigners may ask you for a residence permit, letter of employment or social security.
3.-In Panama is common for water, gas, garbage and common expenses are paid by the owner.
Rent or buy a home is a decision we all make at some point in our life, it is a decision that should meditate.
Interested in Panama Real Estate? We invite you to visit www.gogetit.com.pa, the fastest, most reliable and social way to find your property in Panama.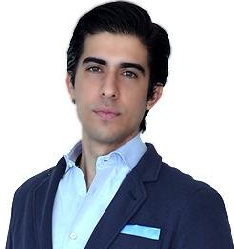 Creative Director at Latam Digital Marketing – He has worked for more than 5 years for brands like Samsung, Wingo Airlines, Amazon, L'oreal, Reebok among many others for all Latam.
A part after completing an MBA at Macquarie University – Australia, is dedicated to the creation of start ups. After several visits to Silicon Valley and connections established at City Co-founded www.gogetitleads.com.
# 1 Digital Marketing Agency with focus on Real Estate in Latam. Currently works with the largest construction projects from Canada to Chile; Connecting the right buyers with your clients' projects.