Housing projects in Panama Oeste have gained strenght in recent years. Population growth in cities such as Arraiján and La Chorrera, have surpassed the 300,000 inhabitants, an increase of 39%. In our article today, we'll see how Panama Oeste has become a region with great potential for trade and construction.
Housing projects in Panama Oeste – Gogetit Highlights
Offering of housing projects in Panama Oeste are wide and the selling prices of homes start at U.S.$ 35,000, and sometimes exceed U.S.$ 100,000. Residences and apartments usually have one or two floors and sometimes offer social area, with an added value that was previously only possible in the capital city.
The banking sector is present where development dynamics feel, and most of the entities is already in the province. Such is the case of Banco General, Banistmo, BAC, Global Bank, Banesco and Multibank, among others, serving the needs of consumer, mortgage and commercial loans of the population. But they also offer corporate banking services.
The health sector will be present in the area of ​​Panama Oeste with the opening of Minimed Panama, franchise which started operations in the country about three years ago. A major deficiency of the western region is the lack of health centers. The people must travel to Panama for medical care.
In the 90s and early 2000s, Panama Oeste had large amounts of vacant land and few stores. Over the years, the growth in Panama Oeste was so significant that could anticipate the possibilities of development. Major cities, Arraiján and La Chorrera, in 2010 reached 382 thousand, when 20 years ago totaled 274,000, an increase of 39% or 108,000 inhabitants.
According to information published by Martes Financiero website, housing projects in Panama Oeste will benefit because the area has currently a mall. The Westland Mall, developed by Grupo Los Pueblos, with more than 30 restaurants, movie theaters, several banks, department stores a supermarket and several pharmacies.
Other economic sectors such as banking, commerce, health or restaurants, business deals have not only begin to fill in the major cities, but also venture into surrounding areas and in the five districts.
Another benefit of these housing projects in Panama Oeste are the several supermarket chains that offer their products in the area. They are businesses who bet on that region and that are positioned between the preferences of a population of over 500 thousand inhabitants. An example is the supermarket chain Riba Smith, who decided to open a new branch in the area of ​​Costa Verde, La Chorrera, specifically where the Market Plaza shopping center is developed. In this mall, shops are ample reputation as Novey, Farmacias Revilla, La Casa de las Baterías, Ilumitec, among others, according to the website of Market Square.
The real estate development will come to Panama Oeste hand several projects, such as Arraiján Brisas del Golf, Villas Villas of Aragon in Arraijan, Versailles West Grove West Panama and The Hills. But without doubt, the greatest is Costa Verde Park, which presents a series of planned conditions. Costa Verde Park has 82 apartments and 92 square meters, two bedrooms, two bathrooms and a choice of three bedrooms with two bathrooms, living room and kitchen from US $ 105,000 to US $ 160,000.
The health sector will also have a presence in Panama Oeste thanks to Minimed Panama. It is a franchise of primary health care in order to locate branches in strategic locations for easy access. Currently has 10 centers, one in Panama Oeste. The decision to establish an office there, because the development of the region is promising, and there will be no need to go into town to see a doctor.
Housing projects in Panama Oeste seems to have everything for a great development in the coming years. But there are some challenges to face, such as the construction of new access roads that enable residents a quiet, fast and safe to or from the capital movement. Should also address the budget needed for the implementation of infrastructure, changing the place of the transport terminal point of arrival of Metro and better distribution of drinking water.
Interested in Panama Real Estate? We invite you to visit www.gogetit.com.pa, the fastest, most reliable and social way to find your property in Panama.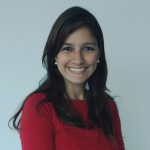 Gogetit Content Manager. Author of important reviews for Gogetit News, "The #1 Source for real estate news in Panama."
Specialized in the search and analysis of the most important news about real estate in Panama.