Housing projects in Panama have been increasing over the years. Previously, there were not many options you could find in the real estate market. Because Panama gained strength as a destination to live in recent years, this scenario has changed, and has created a need to build a lot of real estate projects.
When buying a new house or apartment, it is very common that it is already built, ready for living. Few people buy properties in blueprints, because people most prefer to know how the apartment is and see it already built.
What many people don't know is that buying presale housing projects, is much cheaper than buying a property that has already been built.
In our article today, we will see some advantages and disadvantages of buying housing projects in Panama.

Housing projects in Panama 
When buying on presale housing projects in Panama, it is certain that it has not suffered any damage or deterioration prior use.
A property on blueprints can propose amendments on flat space, location or finishings according to the needs, tastes and economic possibilities.
Just as there are advantages, there are also disadvantages for this type of property. One of them, is to be exposed to a time of delivery of the property, changes can happen that weren't planned at first.
When buying housing projects in Panama, many people expect to get the home of their dreams. Sometimes they succeed, sometimes they don't. What the majority of people don't know is that a building can be purchased on presale or blueprints. Acquiring a project house through a design and construction plan, is not common, but turns out that is a cheaper option.
Buying housing projects in Panama, is a little more risky for the times of maturation of projects and obtaining resources, which happen to be much more profitable than making the purchase of an already built property.

Among the advantages of buying a property on blueprints, we emphasize that it is more cost-effective and more economic, and allows you to make changes in spaces, location and finishes according to the demands and needs of the client.
Importantly, as the commercial value of a property rises from the time of purchase until the time of its construction, then to buy it in blueprints is a good investment.
Now, the not-so-positive side of buying housing projects in Panama on presale, is that you can easily fall a victim of scam from company that does not exist, or delays can also occur by external or economic factors that make the initial term of delivery property to be extended.
It is always advisable to require the blueprints that comes with ownership documents, as well as to investigate the commercial history of the company doing the work and ensure that the contract provides for the quantity and quality of materials to be used.
The option of buying housing projects in Panama, is common for people who like to plan their investments, once the construction of the house is done it should be required to the property to be show to be sure that it has been built exactly like on the blueprint.
For people interested in investing at good prices we recommend the housing projects in Panama Oeste, where there's a lot of project to choose from, with all range of prices currently worth exploring.
Interested in Panama Real Estate? We invite you to visit www.gogetit.com.pa, the fastest, most reliable and social way to find your property in Panama.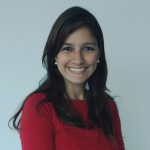 Gogetit Content Manager. Author of important reviews for Gogetit News, "The #1 Source for real estate news in Panama."
Specialized in the search and analysis of the most important news about real estate in Panama.