Over the years, in Panama, there has been a strong trend among people, from moving of living in homes to living in buildings. In this way, the buildings have come to life and each one is forming a personality that distinguishes them from each other.
When moving and making a decision, the social factor becomes extremely important, as it is relevant to know if the building adapts to our lifestyle.
Buying an apartment is much more complex than it seems. There are many points to consider. Based on multiple surveys conducted previously by Gogetit, we noticed that the social factor plays an influence role of about 30% on decision making and 70% is the financial part.
The sum of all these components, make us really feel at home, in addition to knowing if it is a building for families, retirees, singles, foreigners or some specific feature, make the quality of life much better.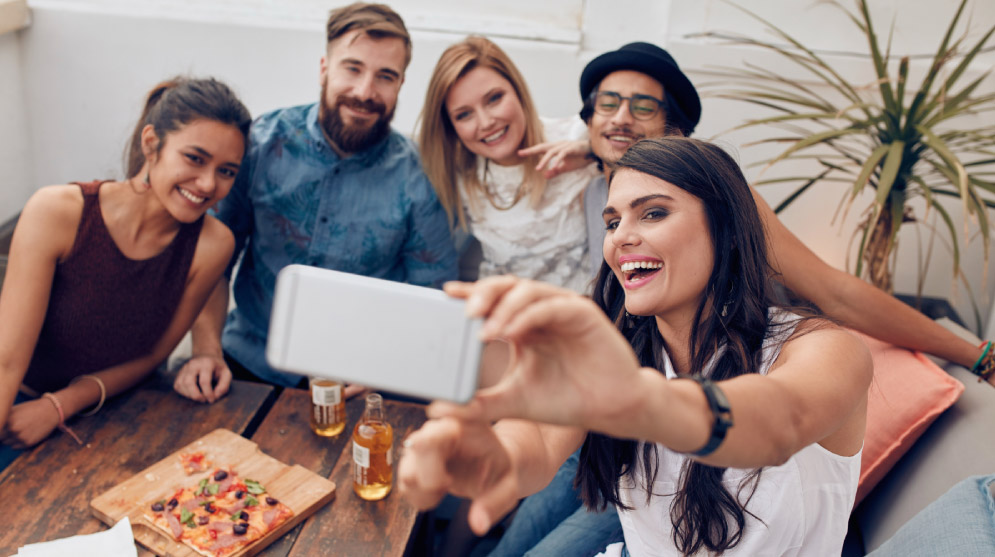 The buildings also have personality, many of them have different characteristics that highlight them, today we are going to talk about the most sociable buildings in Panama. We show you the list of the most sociable buildings in Panama.
Top 5 – Sociable Buildings in Panama
Many times, we look for a building that goes with our personality or that goes the closest thing to our way of life. For example, if you are single, you will not want to move to a building where only are families living, on the contrary, it would be ideal to look for a building with a more relaxed, sociable atmosphere, with complete social areas for barbecues at weekends, in the pool, share with friends or a birthday without anyone bothering, right?
For us at Gogetit, the opinion of our users is of great importance. We want to know what they think, with the intention of maximizing confidence in the real estate niche and in turn that people have the most information about the buildings and their environment in general. That's why Gogetit has developed better than the real estate search portal, with real estate portal having reviews and endorsements of our users, transforming the real estate search experience.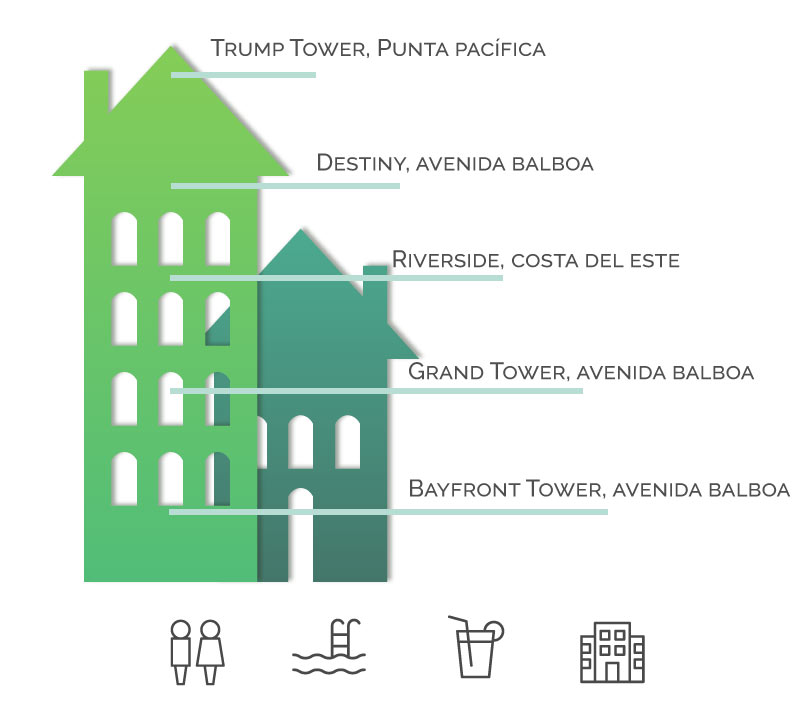 In a universe of 150 users opinions, they chose the Trump Tower as the most sociable building in Panama, located in Punta Pacifica.
The Trump Tower is sociable, as many tourists visit it every day, this makes meeting people from all over the world easier.
It has a spectacular social area that overlooks the sea and in the distance, you can appreciate the sector of Costa del Este, also has a pool bar service, restaurants with live music and that are at the seashore, and counts with a rooftop on the highest floor, which offers an incredible view of the city, ideal to go as many times as possible.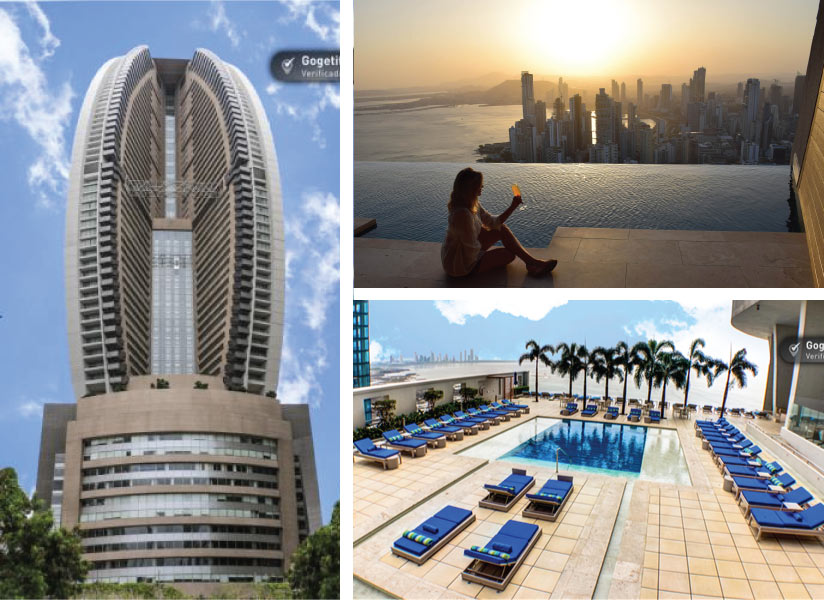 More than 150 young people, foreigners, couples and families, felt identified with this building and thought that the Destiny is a favorite with sociable characteristics. It is a residential skyscraper located on Avenida Balboa Panama, facing the bay, with incredible views. And one of the best social areas where the best parties are made, either in the afternoon or at night. It has a large space to make rich barbecues. It has a large pool, lots of tables to share with friends or family at any time.
In addition, the Destiny meets all requirements because it has a multipurpose court and has the Coastal Strip in front, and you can exercise both in the building and outdoors.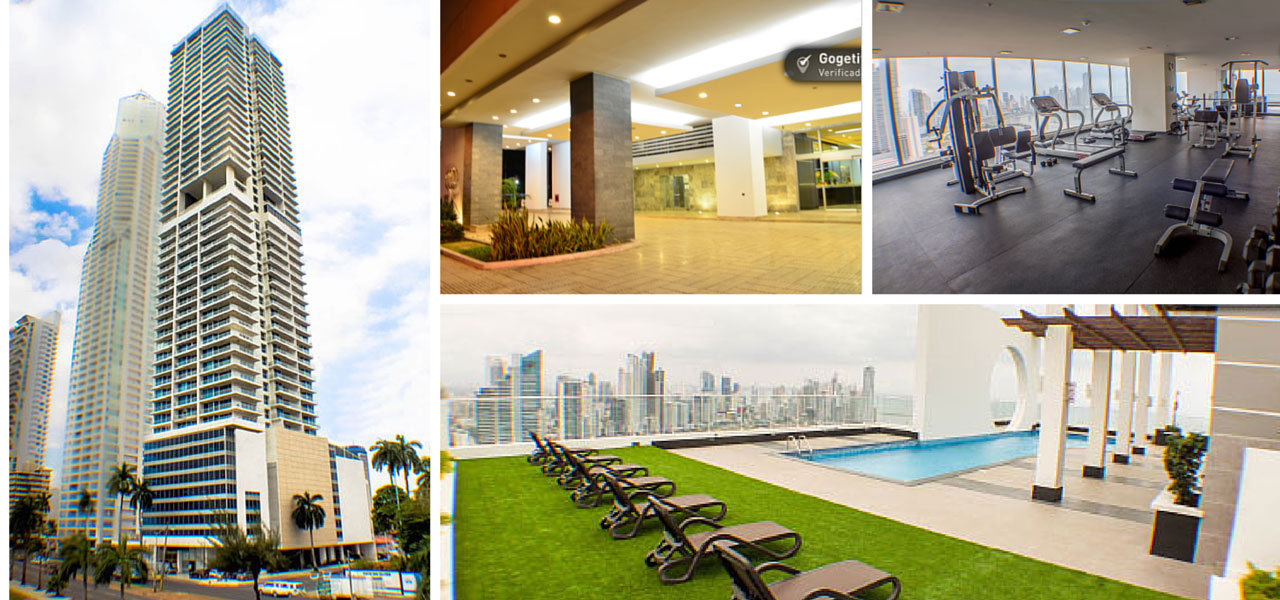 This building is one of the most sociable of Costa del Este, and so its users rate it. More than 115 people, we have expressed that it has an energy and a unique environment and for this, it is positioned as one of the best with this characteristic.
Among its many benefits, the building has an excellent location in Costa del Este in front of large multinational companies, which means that many of those who work in this area can walk quietly to their home. In addition, it is a short stay building, which makes its residents know each other. It has an enviable social area, with pool and gym on the top floor of the building, something unusual compared to other buildings in the area.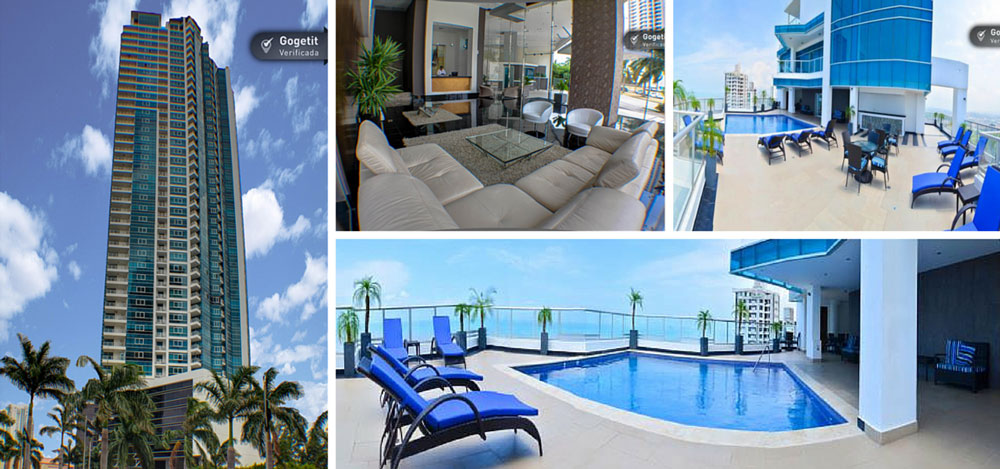 When talking about this building, 100 of our users in Gogetit could describe this building as a perfect place to live for a short time without losing the feeling of being at home and going out to enjoy Panama.
The building is one of the most quoted in Avenida Balboa, known for its authentic social area and multiple tables to make a barbecue. It is a building for travelers looking for short stays and in turn, enjoy the beauties that Panama offers.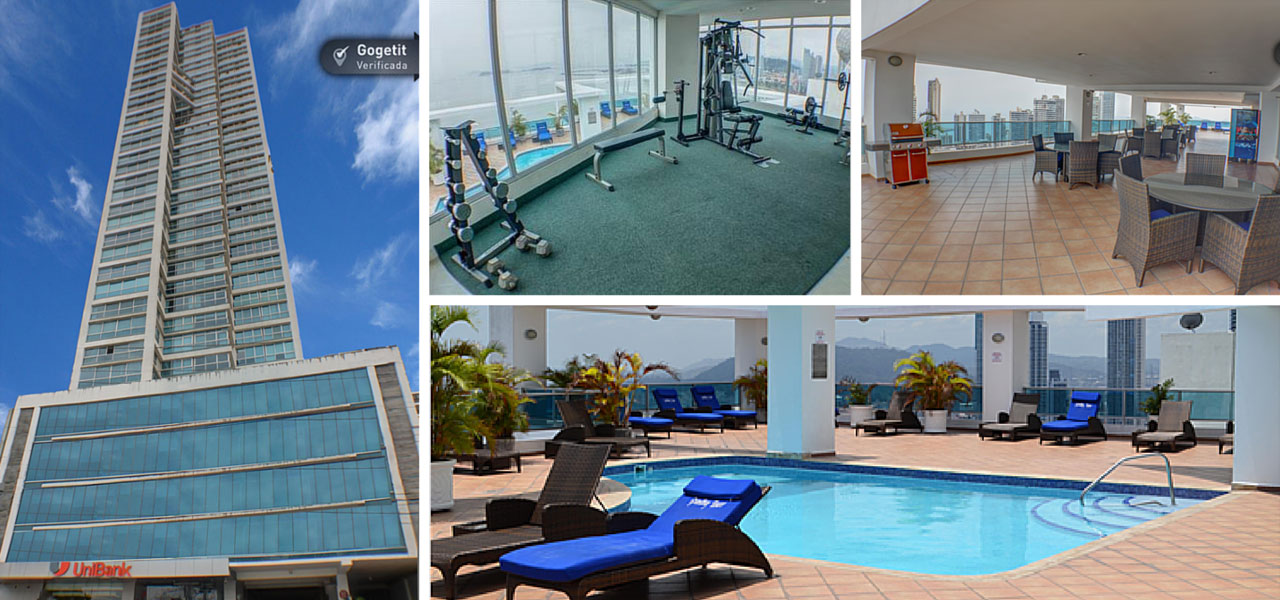 And last but not least, in our Top 5 of Panama's sociable buildings, there is the BayFront Tower, because 98 users think this building is "sociable". It was one of the first buildings on Avenida Balboa, therefore, locals and foreigners are looking to stay here, whether to live or spend a short time in the city. The mixture of nationalities, makes this building something unique, since it has a seasoning of nationalities from all over the world.
This particular building has a view towards the city, its gym is very large and thus allows the tenants to enjoy a fit life without leaving the house.
Are you looking for a building with social characteristics?
Imagine if you could literally knock the door to your future neighbors and ask all about the building: Maintenance, social areas and amenities, and ask any questions you have. This way, it would be much easier to make a decision when it comes to moving.
That is why Easygetit is born, which helps users navigate, search and find a building not only financial but also sociable.
Do you have a favorite building? Go to Gogetit.com and give us your opinion, we want to know what you think. Give personality to your building!
If you are looking for your property in Panama, enter in www.gogetit.com.pa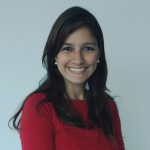 Gogetit Content Manager. Author of important reviews for Gogetit News, "The #1 Source for real estate news in Panama."
Specialized in the search and analysis of the most important news about real estate in Panama.