Buy or rent a property is a concern that occurs many times throughout our lives. We tend to think that, for convenience, renting is the right choice, but in the long term, buying lets you secure your property. When buying or renting a property anywhere in the world, there are many benefits but also the disadvantages that both options presented. Meet some of them in our article today.
Buy or rent – Gogetit Highlights
To buy or rent properties, is a process that can take several months. It all depends, to a large majority of market conditions and particular circumstances or personal choices.
There is no right or wrong answer about whether to rent or buy. The correct solution will depend primarily on each individual.
It should be noted that a property is an asset, and therefore, some people considered more convenient to buy it. But then, perhaps renting is best option in case of not having the money necessary or if such a short stay.
When buying or renting a property, usually raised many doubts and questions. Similarly, many people are questioned about what will be best: Buy or rent? It is no secret to anyone that the choice of a house or apartment is not an easy task, but requires a lot of research, attention to detail and affordable prices. In the case of Panama, Gogetit offers a wide and varied range of properties, both for sale and for rent.
Now, let's find out about what would be the benefits of buying property:
First, you are investing in an asset. That is, this house or apartment will be your own. Second, you're free to do whatever you want with your home. If you own your home, you can do whatever you want (within planning rules, of course). This might mean adding a loft conversion or extension, or even just to redecorate an acquired taste. As an owner, you will also be in direct control of any problems with the property, which may be easier to wait for an owner appears to solve problems.
Third, interest rates vary according to the bank and the country where the property is acquired, and sometimes can lower rates and monthly payments can not be in such high amounts (depending on the cost of the property) . In the case of Panama, the interest rate is usually between 4.5% and 6%.
And now, what are the benefits of renting a property?
While renting is not the favorite option for some people, it is a way of owning property. First, rent property gives you some freedom of choice about where to live (according to the budget, clearly) and how long you want to stay there. Second, housing prices are not your problem, that is, in such case that prices fall, you'll not be stuck in a state of negative equity and unable to move.
Third, you will not see the obligation to bear costs of maintenance and repairs, as a tenant, it is the owner's responsibility to maintain the property, pay for the decoration and maintenance. Fourth, one advantage of renting is that less money is required in cash in advance compared to the initial payment had to give if you were buying.
Interested in Panama Real Estate? We invite you to visit www.gogetit.com.pa, the fastest, most reliable and social way to find your property in Panama.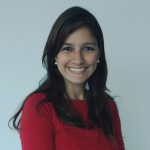 Gogetit Content Manager. Author of important reviews for Gogetit News, "The #1 Source for real estate news in Panama."
Specialized in the search and analysis of the most important news about real estate in Panama.