Buying an apartment can be a complex process, because there are many factors to consider.
Do you think you're ready to begin the journey to buy your property? Make sure you have all your priorities in order.
Having a plan is essential for those who want to make an intelligent decision, that is, buy the right property, one that suits your long-term needs. Preparing for this life-changing event, takes time. Therefore, we recommend you the following steps before starting the process of buying apartment.
Buying an apartment – Gogetit Highlights
* Buying an apartment involves many things. Before making a transaction of this type, it is recommended to ensure you have all priorities in order.
* The acquisition of real estate in Panama, has one of the higher transaction fees above other assets, so many people visualize target a retention date seven years or more to prevent the loss of equity in each transaction.
* Today, there are many options on the internet to get the desired apartment. One of them is GOGETIT, the most innovative real estate portal.
If you think you will not stay in a property for a few years, then keep looking until you find the property that you can call home, or keep renting until you decide you are ready for compromise.
5 things you should do before buying an apartment:
1. Have your credit clean
Meet with a lender and have them tell you information credit loans six to 12 months before starting the process. Thus, if purchases or derogatory expenses on your credit, you can work towards clarifying these issues. In addition, the lender has to allocate credit based on your income so you know the price range you can afford.
The lender can offer valuable advice, as risk behaviors. You want to be sure that no large credit purchases will be made. Furthermore, it is essential to maintain a schedule of full-time work consistently to make payments on time for any loan bills or rent.
2. Find a real estate agent
Ask your friends and family and do some research online to find a couple of real estate agents who know the area well and have good references.
The agent you choose, you must have at least four years of experience in their local jurisdiction.
3. Take your time
It is always advisable to study the local areas and take time to observe and discuss all purchase options you have. Buying real estate is probably the biggest purchase of your life. Once you close the trust, there will be no change in your mind. It's all yours, and if in the end you did not like the house and sell it in a few years, could cost significantly.
4. Be realistic
No "incredible deals" in the real estate sector. Buying an apartment can be a great strategy to build long-term wealth, but it can also become a bad decision that will bring many regrets. It is a lot more complicated than most people know process, and significantly more complicated than it was just 10 or 20 years ago.
Educate yourself as much as possible and plans the process well so that the end result is the satisfaction of having bought the home that will love and that will live for a long time.
5. Get informed
Doing proper research and preparation, in addition to making smart decisions is the key to success for the right to buy real estate.
If you get the number 3 and you kept thinking … look no further!
We are the ones that will help you find the apartment of your dreams at the best price in the area that you like.
GOGETIT is the new portal for real estate that will transform your property search in a social experience, if you want to buy or rent an apartment in Panama, enter in our website and explore the infinite properties we have for you.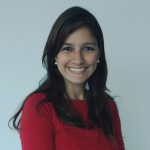 Gogetit Content Manager. Author of important reviews for Gogetit News, "The #1 Source for real estate news in Panama."
Specialized in the search and analysis of the most important news about real estate in Panama.