Everyone, at some point in their lives, decide to invest in a property, whether a house or an apartment. There are many uncertainties have when purchasing a property, and there are many factors to be taken into account when making the decision. In our article today, we will take a look at wich factors are highly important when buying property in Panama.
Buying property in Panama – Gogetit Highlights
* When buying property in Panama, it should be clear if you want to live close to or away from the workplace, as this in the future, help avoid having problems when traveling long distances and allow to make efficient use of time.
* Experts recommend taking into account when buying property in Panama if it have basic services nearby, such as schools, banks, firefighters, police, hospitals, supermarkets, clinics, among others.
* In Panama, the most dynamic areas to buying property in Panama are: Housing projects in Panama Oeste, La Chorrera, Las Cumbres, Chilibre, Pacora, Chepo and 24 de Diciembre.
Buying property in Panama is something that should not be done without thinking, quite the contrary. It is an action that should be taken being aware of the pros and cons of many factors, including the location, proximity to the workplace or school children, basic services such as supermarkets, hospitals, banks, etc. All these factors are very important to consider as a house located in a central location has many advantages.
According to information published by Panama America website, experts in the field of real estate, recommend visiting at least four projects before making a purchase choice, to make an informed decision. Likewise, experts recommend that when choosing a home, first, the buyer must question if you live near the work area, where he has always lived and where his family lives, or simply live near the school of their children.
Also of great importance to seek housing based on income, taking into account the costs will be depending on the area you choose. Similarly, the costs also depend on the value of the materials to be built housing, square meter lot and what is nearby.
According to Elisa Suarez, president of the National Council of Housing Promoters (Convivienda), association that brings together the major development companies and developers of housing, it is essential that before buying property in Panama take the task of visiting four projects is taken and after evaluate each can make the purchase decision, this will help you make the right choice.
On the other hand, Ricardo Robles, president of the Panamanian Society of Engineers and Architects (SPIA), goes further and recommends consulting with an architect before buying property in Panama, who must investigate how is developing the area where you plan to buy, what projects are being built, what benefits or whether to the area. Many projects in the same area could cause problems such as decreased water pressure, problems with electricity, traffic in the area, among others.
In the case of Panama, experts say property developers are moving further from the center of the city for lack of lands. Due to the increasing demand in the construction sector in recent years, there are no areas for urbanization and land with reasonable prices need to develop such projects. That is why La Chorrera, Las Cumbres, Chilibre, Pacora, Chepo and 24 de Diciembre, are among the areas with higher dynamism in construction.
Read more information here (Article in Spanish).
Interested in Panama Real Estate? We invite you to visit www.gogetit.com.pa, the fastest, most reliable and social way to find your property in Panama.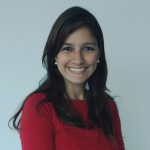 Gogetit Content Manager. Author of important reviews for Gogetit News, "The #1 Source for real estate news in Panama."
Specialized in the search and analysis of the most important news about real estate in Panama.