On safety, the European and American countries have always been known for leading the rankings. In Latin America, the issue of safety is still something that should be improved. However, Panama safety is among the best positioned.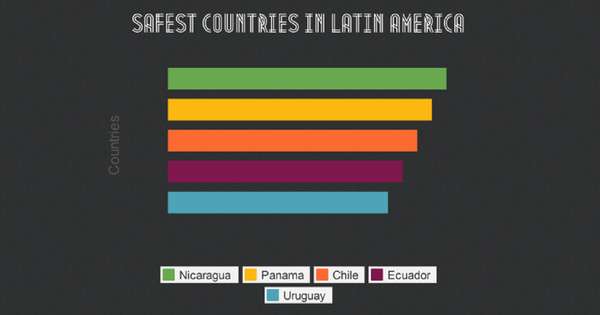 Panama safety – Gogetit Highlights
* A study published by Gallup shows that Latin American countries have shown a slight improvement in safety.
* As for the less dangerous Latin American nations, Nicaragua tops the list followed by Panama, Chile, Ecuador and Uruguay.
* Panama is a clear example of a growing economy that generates many resources and jobs and it is  expected to keep growiung with the Panama Canal expansion. 
The insecurity is a factor that is always present in all countries, in large or small extent. Latin America tops the list in terms of insecurity, with Venezuela in the first place as the most insecure country in the world. A study published by Gallup indicates that Latin American countries are among the most dangerous, ahead of the African continent and Russia, despite the slight improvement that have occurred in the last five years.
According to information published on the website Día a Día, Latin America has made significant progress in many areas. However, "the issue of safety is a pending task," said the center's president of Inter-American Dialogue, Michael Shifter.
Factors considered for the Gallup index of public safety were: Confidence in the local police, the perception of safety among the people and incidents of theft. In Venezuela, described as the most insecure nation in the world for the study, only 19% of adults said they felt safe walking at night in their neighborhood, while 74% distrust of local police and 22% said they had been victim of a theft or have a family member who stole money in the last twelve months.
In the case of Nicaragua, Panama, Chile, Ecuador and Uruguay, recorded a marked improvement in recent years, particularly Ecuadorian citizens. In the case of Chile, the strong institutions and high human development contribute to the perception of safety and confidence in government by the people.
Panama, meanwhile, is a clear example of "a growing economy that generates many resources and employment positions," the analyst Shifter. While Nicaragua, despite being one of the poorest countries in the region, local authorities are rather "respected to maintain order."
Globally, East Asia, United States and Canada took the top places in the perception of safety, followed closely by the Europeans, as reported by Gallup.