The real estate market in Panama has evolved in an impressive way over the years. More and more people are deciding to invest in Panama and to buy or rent in real estate, because Panama is a country with high levels of Foreign Direct Investment.
Gogetit stands out as the first real estate real estate portal in Panama that transforms the property search into a social experience.
Alberto Alvarez and Oscar Alvarez, CEO and CFO of Gogetit
Real estate innovation in Panama goes hand in hand with Gogetit. This technology startup in digital marketing, is focused on the real estate industry. Since its inception, the company has been dedicated to developing technology through the real estate portal www.gogetit.com.pa, to improve the process of buying and selling real estate, both for the user looking for properties and for the people who offer.
Yesterday, Gogetit signed an agreement with City of Knowledge, a center of entrepreneurship that constitutes a knowledge management platform, focused on the enhancement of innovative and competitive capabilities. Gogetit is synonymous with real estate innovation. City of Knowledge seeks integration, dynamic work in networks and the fusion of efforts in order to facilitate the processes of transfer to the environment.

Alberto Alvarez, CEO of Gogetit and Jorge Arosemena, Executive President of the City of Knowledge Foundation.
The event was attended by important figures from the City of Knowledge Foundation, such as Jorge Arosemena, Executive President, Alessandro Francolini, Business Development Manager and Rolando Armuelles, Vice President of Business Development. Also present was Alberto Alvarez, CEO of Gogetit and Oscar Alvarez, CFO of Gogetit.
On behalf of the City of Knowledge Foundation, the agreement was signed by its Executive President Jorge Arosemena, while on behalf of Gogetit, signed its President, Alberto Álvarez.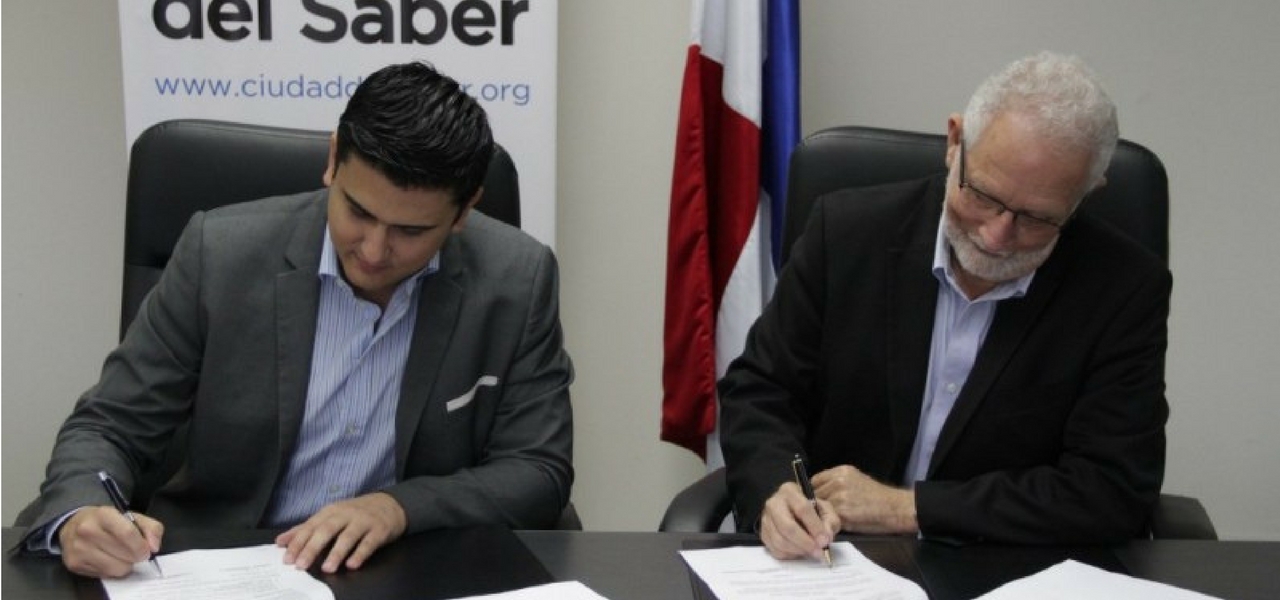 Gogetit and real estate innovation
Gogetit has a recognized track record of more than five years in the real estate market. It has been chosen as one of the first startup in Latin America by Columbia University. He also won major awards in startups competitions, such as: People Choice Award and second place in Startup Icon, competition held in Silicon Valley, USA. Likewise, they have won important prizes in Spain and Holland.
In 2011, they won the first place in a competition organized by the City of Knowledge Accelerator. Since then, they have received important recognition nationally and internationally and is currently recognized as the TripAdvisor in real estate.
Gogetit at TEDx, an important event held for the first time in Latin America
In Panama, there is still technology of traditional portals. However, the trend indicates that sooner or later, the market will evolve towards more sophisticated solutions based on geolocation and more complex algorithms, as Gogetit does.
If you want to know more about this portal, we invite you to enter in www.gogetit.com.pa.