The dining room decoration, is something that should be well thought out, because this is an important space in every home. It is important to avoid this space being overloaded or not cozy. Many times, we have no idea what type of table to use, or what are the appropriate chairs. That's why in our article today, we will give you some ideas for dining room decoration.
The dining room is the perfect place for our meetings and meals. It is in that space where we enjoy great stories and endless toasts.
Dining Room Decoration – Gogetit Highlights
The dining room is where we feed. For this reason, the decoration of dining rooms is based primarily on the table with its chairs and cabinets where dishes and cutlery are stored.
It is recommended to have a unique environment for the dining room, a place where you can enjoy the food without the typical distractions that a living room can offer.
The most common colors for dining room decoration, are usually white and wood. However, the coral color offers a fresh and casual air to a classic character.
Since we were children, we used to having all our family meals in the dining room. All family gatherings and celebrations, Christmas dinners and important events, among other things, feature the dining room of the house.
A good dining room, well designed and set up, will make us feel comfortable, turning lunch and dinner time into a good time to share our day to day with our family.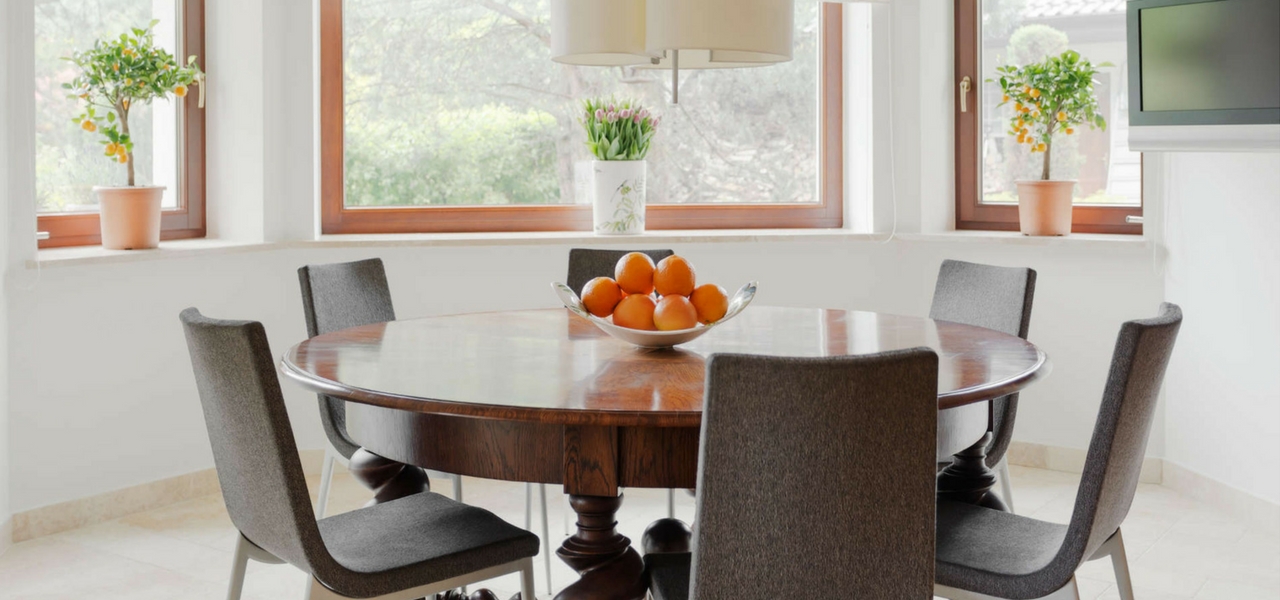 Having a proper dining room decoration, can be something complicated, because it should consider the set of furniture to be used and the color of the walls, in addition to the space you have. If you don't really have much space to place your dining room and live alone or in couple, you can take advantage of a corner to place a table and two chairs.
On the other hand, it may be the case that you live in a studio apartment and your kitchen is open. In this case, where do you place a small dining room? One of the most common options is to place it right after the American bar or kitchen island. In this way, we place the small dining room in the space closest to the exit of the dishes.
Some ideas for dining room decoration
To decorate your dining room, it is important to have a design that is accompanied by practicality. In this case, you can bet on nice chairs around a small round table.
Also, it is increasingly common to find integrated dining rooms in the kitchen. If you live alone or with your partner, then a small table in the kitchen will be enough for lunch or dinner.
Modern dining rooms
The decoration of the modern dining room is based above all on the use of space and simplicity. Smooth, simple furniture and use of the right color and layout. If you are lucky enough to have a lot of space, you can play a lot with the distribution. Otherwise, you'll have to opt for the more functional option.
Rustic dining rooms
The decoration of rustic dining rooms is not only part of the decoration of country houses. It is true that the large houses and country houses have a very characteristic rustic style, but apart from this, there are many people who bet on decorating their house in the rustic style, often with some modern touches, in a perfect fusion called Shabby Chic.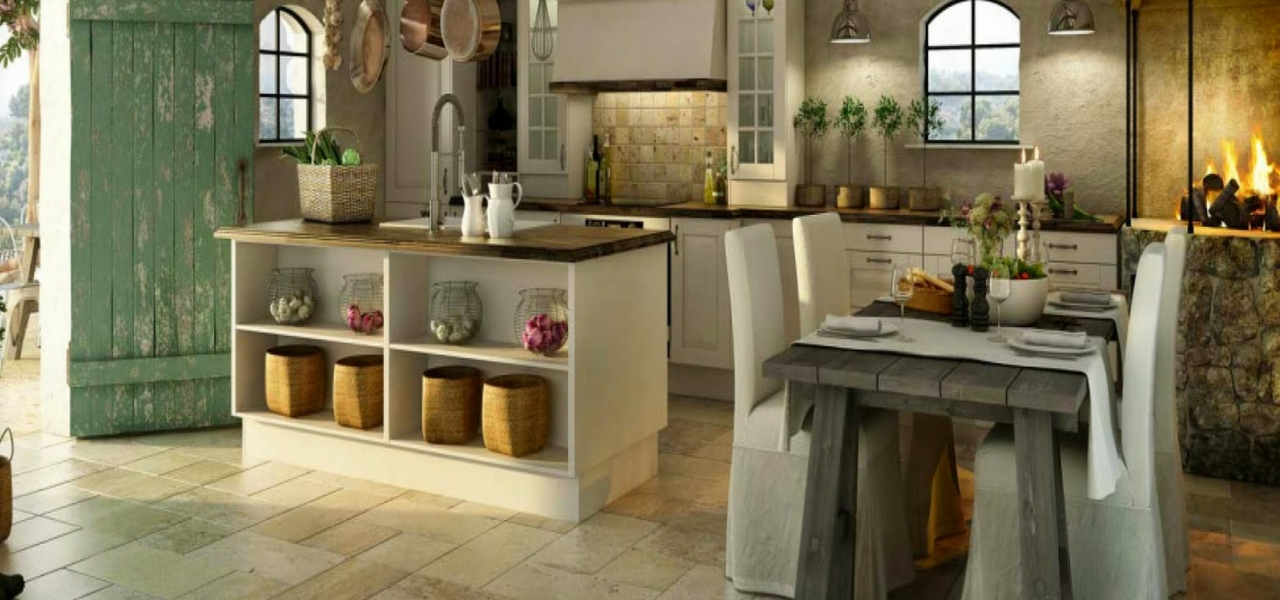 The brown, chocolate and earth tones are very common in this style, in addition to the moldings. It is a very country style, but cozy and beautiful.
Vintage dining rooms
If you are one of the people who loves the vintage style, then you can give that decoration to the dining room. Vintage is in fashion. So, if you want a vintage dining room decor, it is important that you know how to place all the elements. In general, we can say that the vintage decoration has to do with the use of furniture from the 50s and 60s, recycled furniture, often restored in pastel colors or with new upholstery. Having a vintage dining room is a must if you've decided to decorate your home with this decorative style.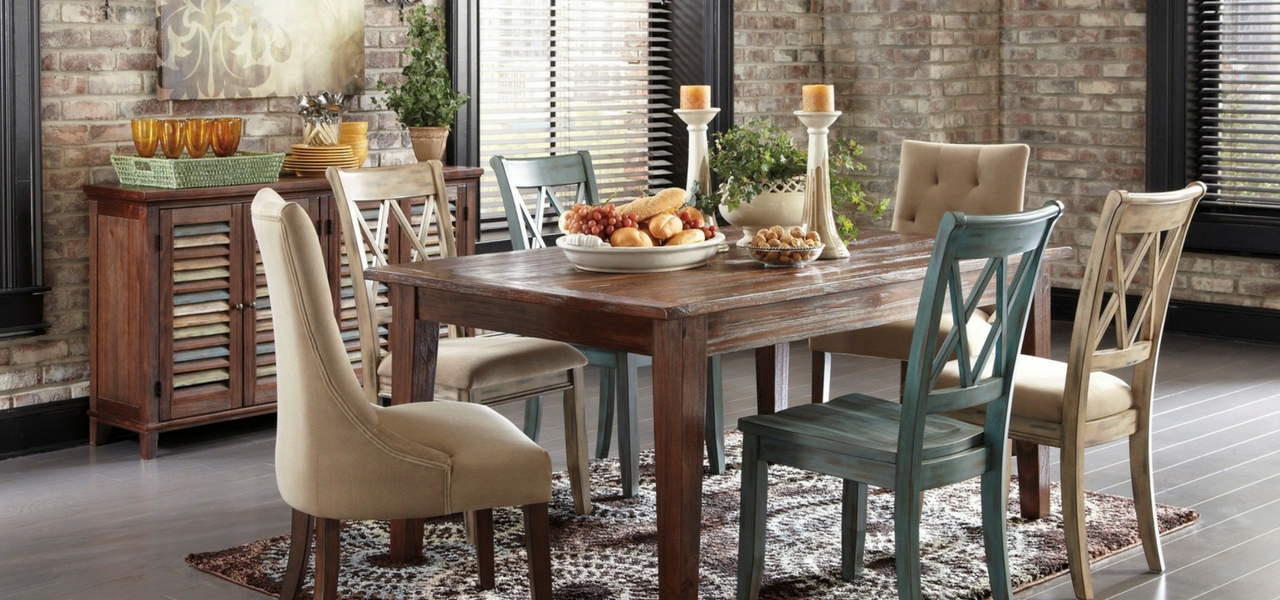 A key aspect of this type of decoration, is knowing how to combine the different elements, even if they are from different times or shapes. The asymmetry and the eclectic are typical characteristics of the decoration of vintage dining rooms, something that is usually unified with a suitable range of colors. In that case, chairs painted in pastel green, browns and oranges, are the color that gives uniformity to the whole dining room.
There are many styles and ways to decorate your own dining room. What you should always keep in mind is that it is a pleasant and functional space, where you can really have a nice family meal.
If you need more decorating ideas for your home, we recommend you to enter in our Home Decor section. Or if you prefer, follow us on our Instagram account (@gogetitpa) and get inspired with Gogetit!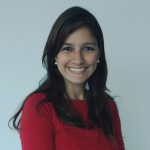 Gogetit Content Manager. Author of important reviews for Gogetit News, "The #1 Source for real estate news in Panama."
Specialized in the search and analysis of the most important news about real estate in Panama.