Golden Tower Panama is the first mega project in the country by the Uruguayan architect Carlos Ott. The project has 30 floors, 285 rooms and is located in one of the premium areas of Panama, Balboa Avenue. This project began construction about two years ago and has a 80% advance in the work, the work is expected to end in early 2016.
Gogetit data – Golden Tower Panama
* Hotel Las Americas Golden Tower Panama is a hotel project in the area of ​​Paitilla, comprising more than 270 rooms.
* The hotel was designed by Uruguayan architect Carlos Ott, creator of important works internationally.
* You can invest from $ 200,000 in rooms ranging from 41.17 m2 on.
* Excellent investment business in Panama. Valuation gains a guaranteed investment with a title.
New construction taking place in the city, this time in the Paitilla area, since the last two years has been about building the mega project known as Hotel Las Americas Golden Tower Panama, whose main feature highlighted among the skyline with its modern design and intense golden color.
This project is conducted by the Uruguayan architect Carlos Ott, who was the creator of works such as the Opera Bastille in Paris and the National Bank of Dubai, among others. The construction work that stands in the heart of Paitilla, behind the Hard Rock Hotel, at the beginning of the Balboa Avenue, amounts to an investment cost of 63.5 million dollars.
Las Americas Golden Tower is a tower of 30 stories high, which will be located on Balboa Avenue, specifically on 53rd Street, between Hotel Decapolis and Paitilla Medical Centers in an air of 34,698 square meters. It will have 285 rooms, restaurants, fitness center, spa, pool, parking for 150 vehicles on three floors and conference room for about 200 people.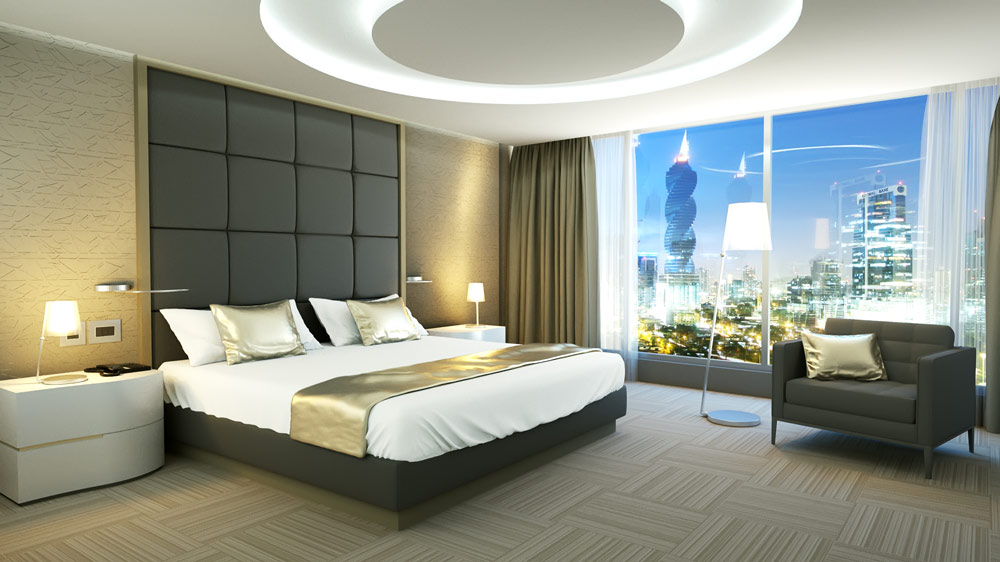 The rooms are spread over 266 superior rooms with an area of ​​44 square meters on average, plus 16 'junior suites' with areas of 85 square meters on average, and a 'suite' presidential 214 square meters.
The Golden Tower Panama will have an international restaurant in the fifth floor with capacity for 150 people. In the top floor will have a gourmet restaurant, food tasting type, well known as Erre from the Catalan chef with two Michelín stars Ramón Freixa.
For meetings and conventions, Golden Tower Panama will have a main hall meetings and conventions of up to 200 people, ideal to do business in Panama and three floors of parking for 150 vehicles.
Golden Tower Panama will be managed by Operadora Hotelera Global Panama S.A., a firm that also manages Hotel Las Americas Resort, Spa and Convention Center (made by hotels Las Americas Casa de Playa, Las Americas Torre del Mar and the International Convention Center and Exhibition Las Americas) and the Hotel Capilla del Mar in Cartagena de Indias, Colombia.
If you're looking information for apartments for rent in Panama, we recommend entering www.gogetit.com.pa.