Pearl Islands (also known as Archipelago Las Perlas) is a group of about 39 islands and 100 islets (many of them are small and uninhabited) located in the heart of the Gulf of Panama, about 48 km away from the shores of isthmus of Panama and with a total area of ​​1,165 square kilometers.
Pearl Islands is one of the most visited tourist destinations, as its beautiful beaches and idyllic landscapes, invite to relaxation and connection with the sea.
In our article today, we will tell you everything you need to know about this fascinating place, which there is no doubt that you should go on your next visit to Panama.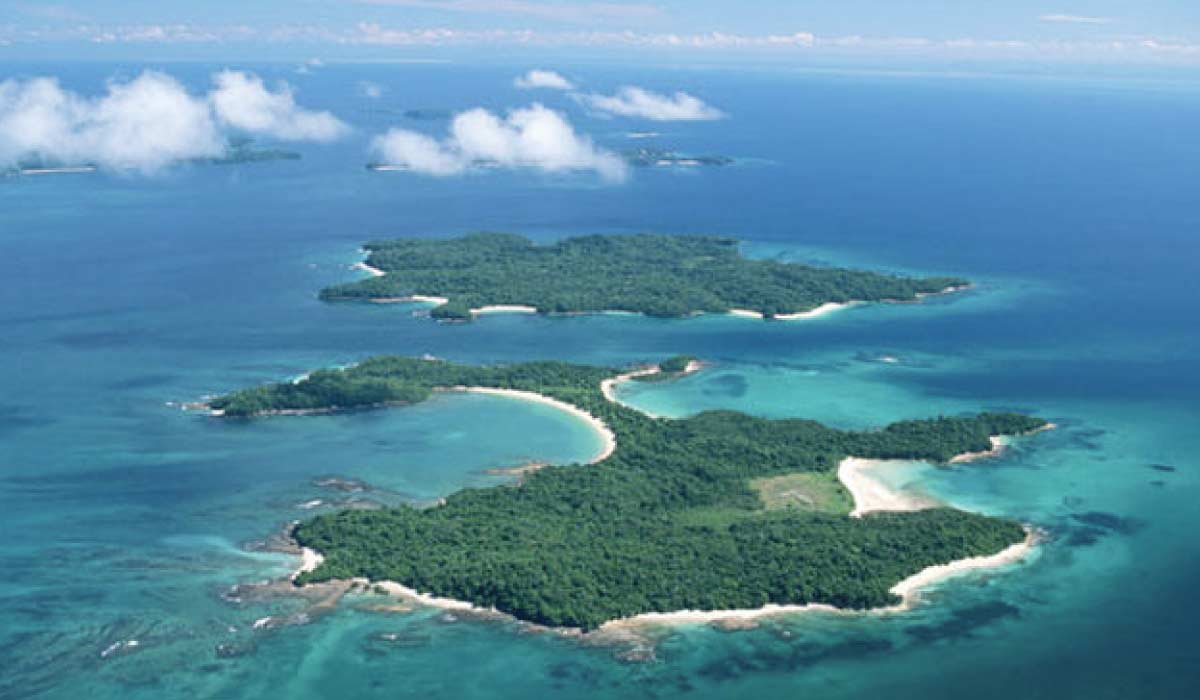 Pearl Islands – Gogetit Highlights
The name "Las Perlas" comes from the abundance of pearls that existed in the area during the period of Spanish rule. In this area, it was found the famous Peregrina Pearl who owned Felipe II and who was also owned by actress Elizabeth Taylor, until his death in 2011.
Due to its incredible number and diversity of fish and marine species, this archipelago is considered one of the best sport fishing in the world.
Within Pearl Islands, you can find Contadora Island, which was the setting for the recording of several episodes of the American television series "Survivor".
Pearl Islands is a beautiful place located at the shores of the isthmus of Panama, specifically to the side of the Pacific Ocean. It is a set of islands that make up one of the favorite destinations for tourists from all over the world. In fact, Pearl Islands is one of the Top 10 places you must visit in Panama. Its climate is tropical and ranges between 22°C and 32°C.
What to do in Pearl Islands?
The natural beauty of these islands, with its rich flora and fauna, attracts tourists from all over the world who enjoy activities such as fishing, hiking, snorkeling, kayaking and sightings of whales, dolphins and turtles.
Its proximity to the city of Panama, allows the perfect escape for a weekend, or just to spend a day off and relax. The waters of these beaches, characterized by being crystalline, and clear sand, give undoubtedly a heavenly touch to this place.
Importantly, it is important to point out that within major islands of Pearl Islands, you can find King Island (La "Isla del Rey", with 234 square kilometers), the second largest island in Panama. This island of rectangular shape with a tip projecting south, is located southeast of the archipelago. The population of San Miguel is the capital of the district of Balboa and most populous city of the archipelago. Also on this island are other towns such as Ensenada, La Guinea and La Esmeralda.
San Jose island (44 square kilometers), is second in size and seventh nationally. It is located west of the island of King and does not have significant populations. Pedro González island is the third in size and is located just north of San Jose; its main population is Pedro Gonzalez.
Contadora island
The Contadora Island, located north of the archipelago, is known for its tourism and hotel business. Originally, this island was used at the time of the conquest, as a place to inventory the boats coming to Spain. On this island, the Contadora Group was formed and was a place of exile of the Shah of Iran in 1979.
Also known as "The Island of Pearls", this place is a former refuge for pirates and traders who exploited the riches of the New World.
Contadora Island is also known internationally for being the place chosen to record several episodes of the US reality show "Survivor". It was also the scene of the Colombian reality show "El Desafío, the struggle of the regions".
Other islands of the archipelago are Saboga, Bayonet, Pacheca, Mogo Mogo, Gibraleón, Casayeta, Casaya, La Mina, Galera, Nurseries, Cañas and San Telmo.
How can I go to visit Pearl Islands?
To go to Pearl Islands, you can take a local flight or you can make the boat trip. A very good option is to go by ferry to any of the islands: Contadora, Taboga, Saboga, Viveros, among others. Ferry Las Perlas offers trips to all these destinations and also offers various plans for staying: You can go for a full day, or spend the whole weekend.
There is no doubt that Pearl Islands is a destination that you definitely want to go again and again. Don't forget to visit this amazing place!
Are you in Panama and are interested in Panama Real Estate? We invite you to visit www.gogetit.com.pa, the fastest, most reliable and social way to find your property in Panama.