If there is an upcoming trend in recent years, is the wood decor. While a few years ago, it was common to find it in the rustic environments, today is possible to admire its beauty in modern rooms, contemporary style bedrooms and even kitchens, showcasing the latest design.
Whether natural wood or similar finishes in interior design, is fashionable and that's what we love. In our Home Decor section, we will give you ideas and reasons to decorate with this material.

Photography: Todeschini
Wood decor – Interior Design Trend
It is a material that helps to enhance the feeling of calm and relaxation. Wood is beneficial to health because it creates subjective comfort. Aesthetically, it helps to improve the emotional state of people making us feel more relaxed.
It provides a perfect finish creating cozy and elegant environments.
The wood is natural or artificial, and is a strong and durable material, besides being very versatile.
It is very easy to combine both with other materials, such as colors or styles. Whether you want to give your home a rustic, modern, minimalist style, etc., wood is always a perfect ally.
In the case of use for surfaces such as floors or walls, being an insulating material, wood helps home weatherization.
Ideas for spaces decorated with wood
Wood decor is ideal for filling of warmth each one of the areas of the house. At the same time, it achieves the same natural look and proves to be very welcoming. Besides these features mentioned before, will realize that is what everyone looks for when giving form and life to your home.
Wood whether natural or artificial furniture and accessories, are being used increasingly for a cozier and more intimate space.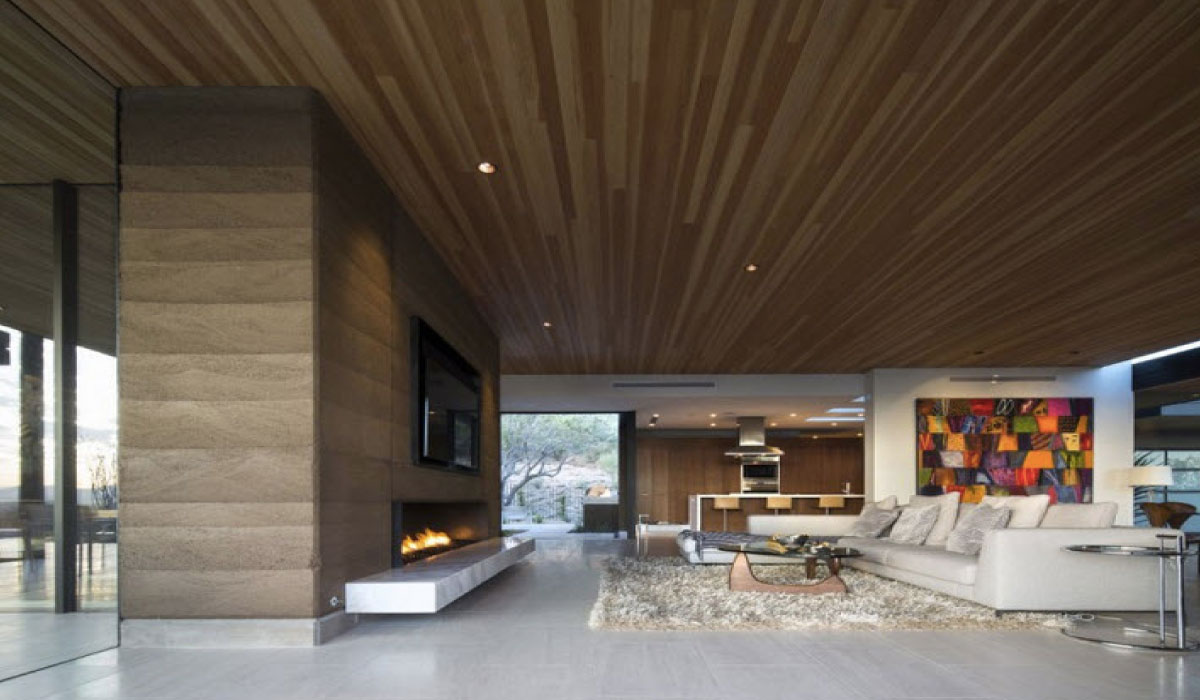 There are interior designs with wood that limits only to use furniture in such material, but in recent years, have seen the natural look given by these surfaces in brown or in your palette, echoed in floors, walls and even ceilings, thus achieving very welcoming spaces that invite to be enjoyed with family or friends.
Wood is one of those materials that also makes a space looks very elegant. Selecting the perfect colors and combining it with furniture in cream, white or other pastel color, can achieve amazing and very striking results.
Wood decor is not as complicated as different shades of the same, combined with a wide range of colors.
If you are thinking about remodeling your home or want furniture made of wood, Todeschini offers a beautiful collection of wood types. Its new collection "BE", is focused on customizing the house. This is an innovative proposal, composed of lines of different styles, but always respecting the individuality and essence of each one.
Photography: Todeschini
Proper lighting environments, coupled with good maintenance of these surfaces, will result striking spaces as you look for when undertaking the task of decorating the home.
If you're looking for more ideas on decoration, you can enter in our Instagram account (@gogetitpa) and search for #gogetitideas.