Panama is one of those places in America where ecological tourism (eco tourism) has not finished completely discovered.
The rich and abundant biodiversity of Panama is attributed to its unique geographical location which has become the scene of many great research of flora and fauna of the tropical regions of the earth.
The country has world-class natural attractions such as beaches, lakes, two coasts, forests, tropical rain forests and full of all kinds of aquatic and terrestrial wildlife.
Over 25% of the territory is protected in 14 nature reserves which are twelve different forest classifications and 10 wildlife refuges. Eco tourism (modernly known as the great eco tourism in Panama) has become one of the most treasured destinations.
In Panama is home to more species of birds throughout North America in addition to migratory birds there are about 993 endemic species. The Quetzal and harpy eagle are commonly sighted. In the Soberania National Park, one of the parks in conservation of the Panama Canal, has enabled areas for fishing on Lake Gatun, hiking trails, bird watching and visits to the indigenous community Embera are certain practices of eco tourism you can make in these areas.
For lovers of eco tourism, we have the Portobelo National Park, where the reefs of this region have a variety of coral species and other species associated with reefs, highlighting numerous species of mollusks and crustaceans as well as a large population of fish.
Panama is ideal for eco tourism and direct interaction with nature and the tropical rainforest that dominates this country place. It is the only Latin American capital surrounded by forests within 10 minutes from the city also has access to 3 of the 15 national parks in the country. If your idea is to go into the bowels of the rainforest, Panama offers national parks declared Biosphere Reserves and World Heritage Sites. The variety of eco systems Panama is an invitation to practice eco tourism. For visitors it is the opportunity to enjoy trekking through the vast network of natural parks.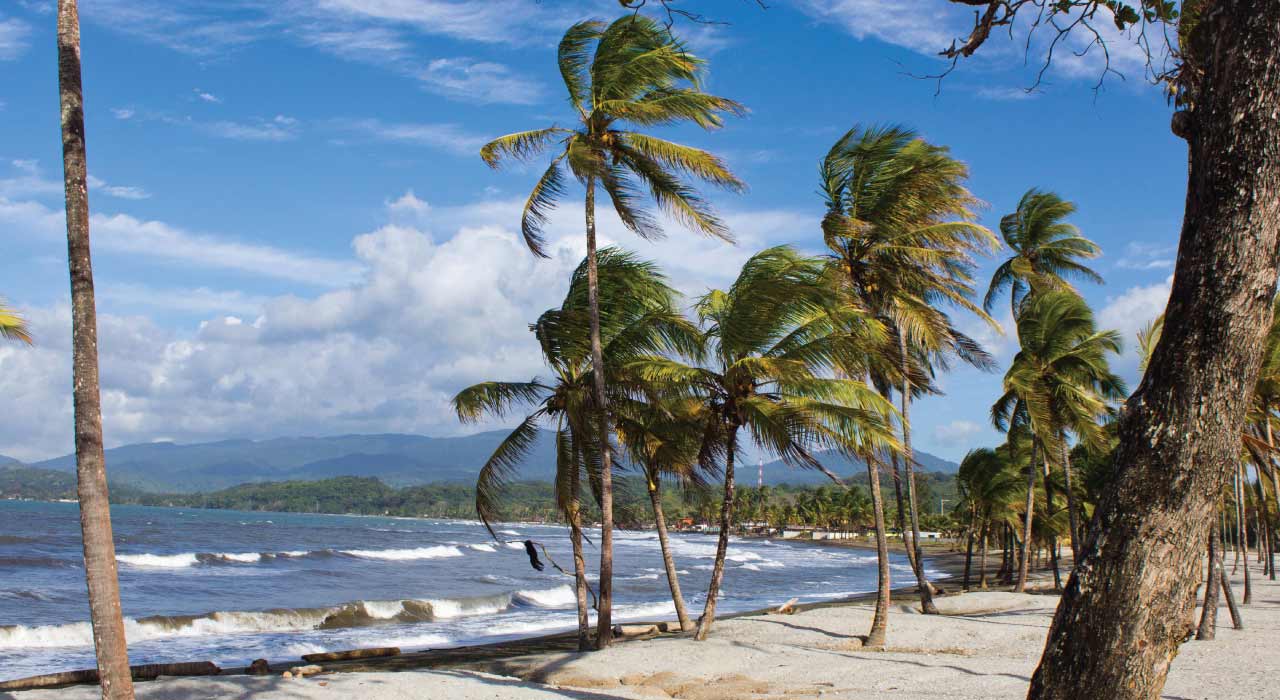 The names of the 15 National Parks where you can carry out eco tourism in Panama:
1. Parque Nacional La Amistad
2. Parque Marino Bastimentos
3. Parque Marino Golfo de Chiriquí
4. Parque Nacional Volcán Barú
5.Parque Nacional Chagres
6.Parque General de División Omar Torrijos- El Cope
7. Parque Nacional Interoceánico de las Américas
8. Parque Nacional Portobelo
9. Parque Nacional  Altos de Campana
10. Parque Nacional Sarigua
11. Parque Nacional Camino de Cruces
12. Parque Nacional Soberanía
13. Parque Nacional Metropolitano
14. Parque Nacional Coiba
15. Parque Nacional Darién
Everywhere in the world, which develops eco tourism is that the facilities are constructed and integration with nature, Panama for their conditions is an ideal place to develop ecological tourism and fishing site that already exist but that could be increased further.
If you want to know more about beaches in Panama visit Gogetit.com.pa