Over the years, in Panama has been happening a strong tendency among people to go from living in houses to live in buildings, thus buildings have gone to life, and each one is forming a personality that distinguishes each other.
At the time of moving and making a decision, the social factor becomes extremely important as it is relevant to know if the building suits our lifestyle.
Buying an apartment is much more complex than it seems, there are many points to consider. Based on multiple surveys conducted by Gogetit, we noticed that the social factor plays a role of influence of about 30% over decision making and 70% is the financial part.
The sum of all these components make us really feel at home, besides that, whether it is a building for families, retirees, singles, foreigners or any specific feature, make the quality of life much better.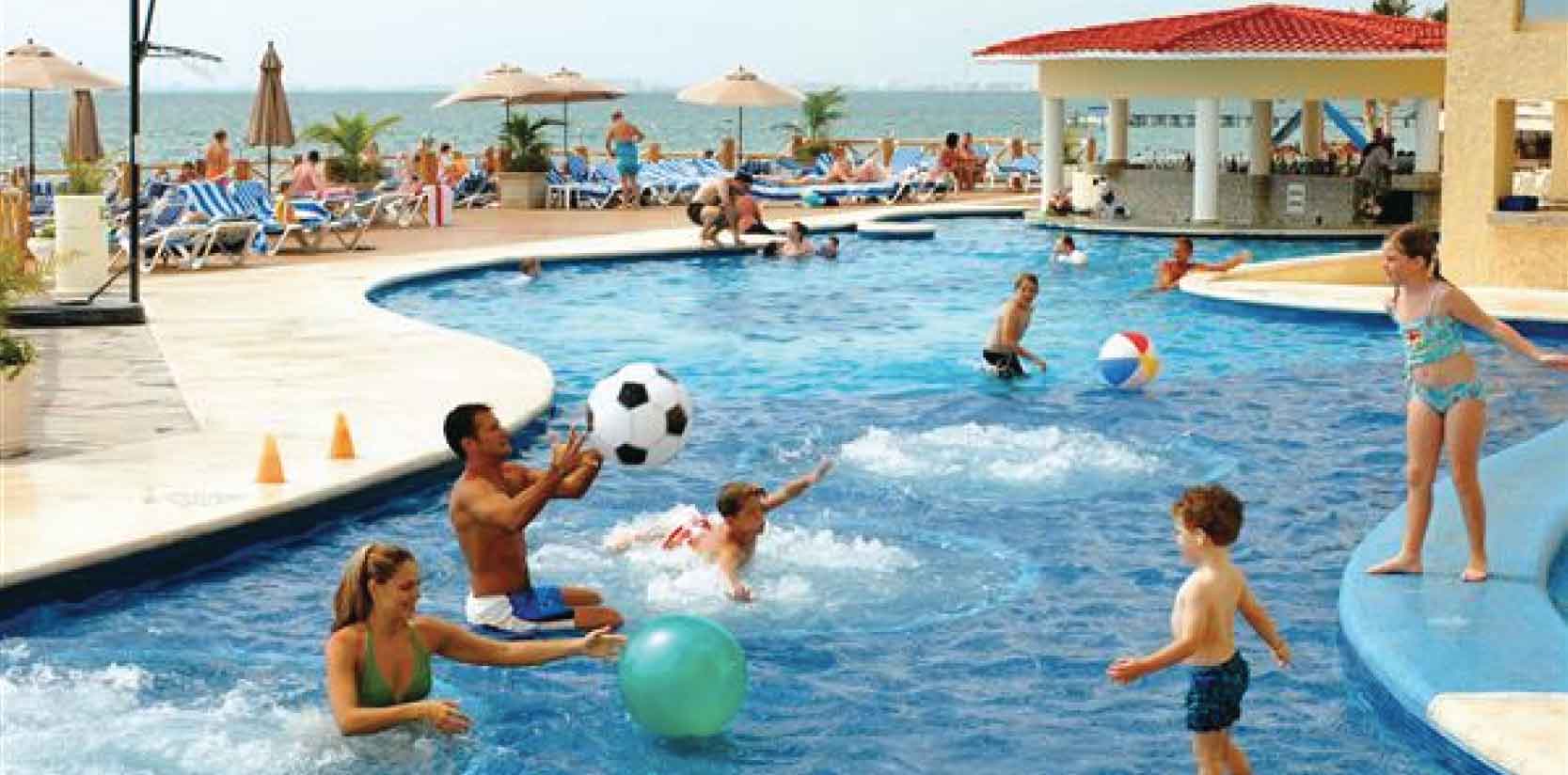 As discussed, the buildings also have personalities, many of them have different characteristics that stand out, today we will talk about the familiar buildings of Panama. We show you the list of this category.
Top 5 – Family Buildings in Panama
The following buildings were chosen by more than 150 users within Gogetit for its great friendly and familiar atmosphere.
Each building has the most important attributes to promote and consider a family lifestyle:
24/7 security
Education (each with short distances to schools)
Location (good atmosphere and a good area)
Units (comfortable, spacious and private)
Amenities (pool, multipurpose courts, party room, gym, etc.)
Community among residents.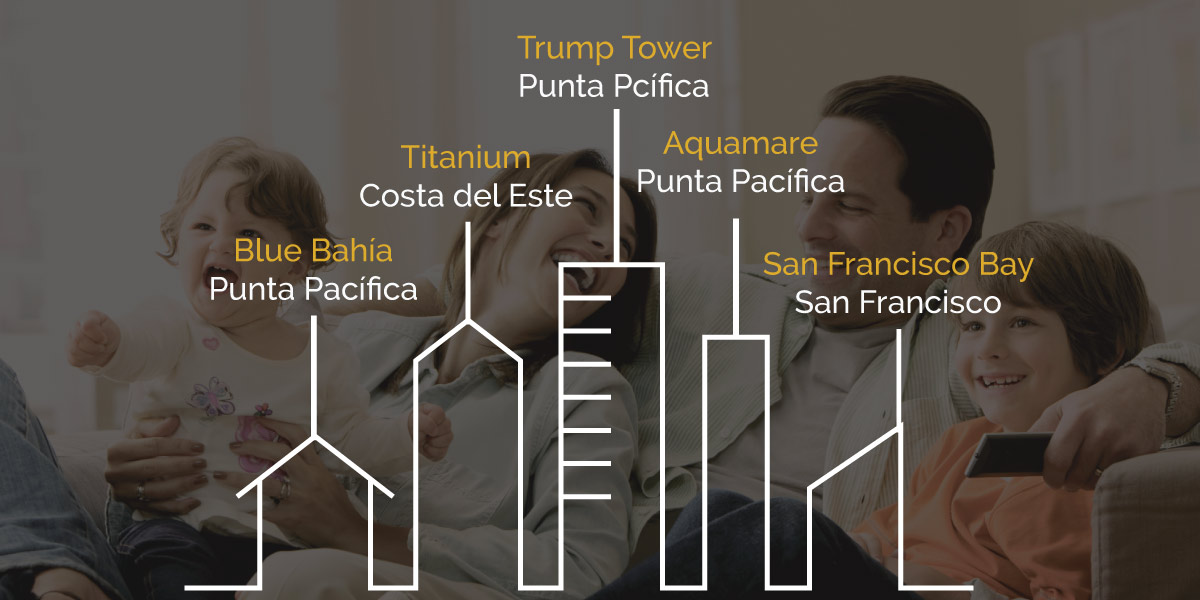 In Gogetit, is very important the feedback from our users. We want to know what they think, with the intention to maximize confidence in the housing niche and have the most information about the building and your environment in general. Due to this, Gogetit has become the Tripadvisor for real estate, being a social real estate portal that has opinions, reviews and "endorsements" from our users, transforming real estate search experience.
In a universe of 130 Gogetit users, the Trump Tower is listed as the most familiar building of Panama, located in Punta Pacífica. It has a family atmosphere and that despite its good location, has modern amenities such as:
Spa
Gym
Restaurants
Day care centers
Especially the security that goes beyond a gatehouse at the entrance, if not, there is security in all areas to ensure the safety of residents, which is a favorite among families.
It has a beautiful contrast between your location and the comfort of the building. It is a very busy building both for its residents and tourists, expatriates, young couples, retirees and families.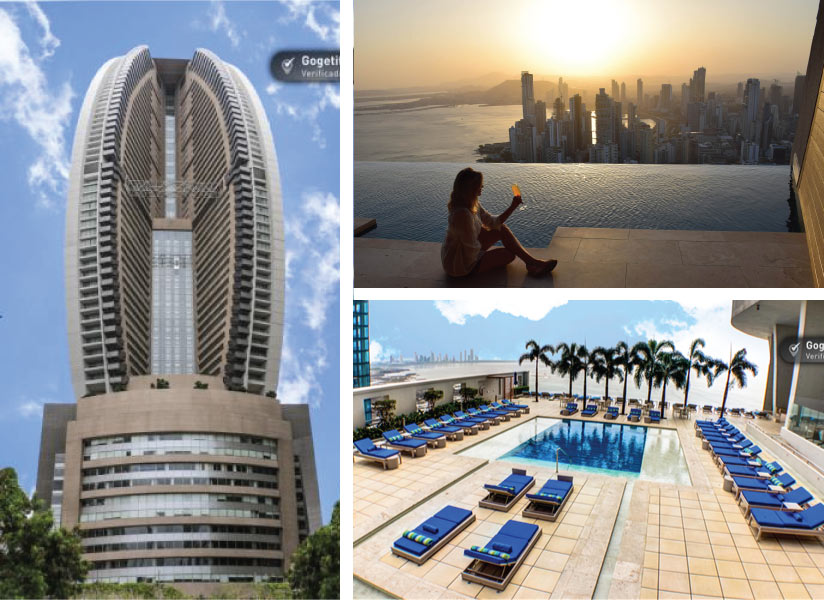 More options of apartments for rent in Trump Tower.
This building has to be one of the best places in Panama to build lasting connections with family and friends alike. 120 users affirm that this is an impressive project located in Costa del Este, Panama with comfortable amenities, it is known that in this building families make many children's parties, baby showers and barbecues in the social area. Therefore, the families know each other, and the coexistence between neighbors, causes a very nice environment for living.
More options of apartments for rent in Titanium.
115 users said that Aquamare is a familiar building as it is ideally located in the heart of Punta Pacífica in Panama City. Many foreign families come to this building, young couples starting a family life and this building provides the opportunity for its amenities can be 100% exploited.
It is easy to walk around the area because it is very friendly, its streets are wide and most people know each other, this makes a totally friendly and sociable environment between individuals or families.
It has 56 floors, has 24 hour security, very spacious and accessible amenities for the disposal of residents and has a nearby park where families can go to exercise together.
More apartments for rent in Aquamare HERE.
Another family building in Punta Pacífica, is an incredible set that attracts a diverse number of people, there is definitely a unique environment.
The building offers a variety of things, which focuses on their family facilities, like swimming pool, jacuzzi, barbecue area, gym with ultimate exercise machines, and a huge park near the area.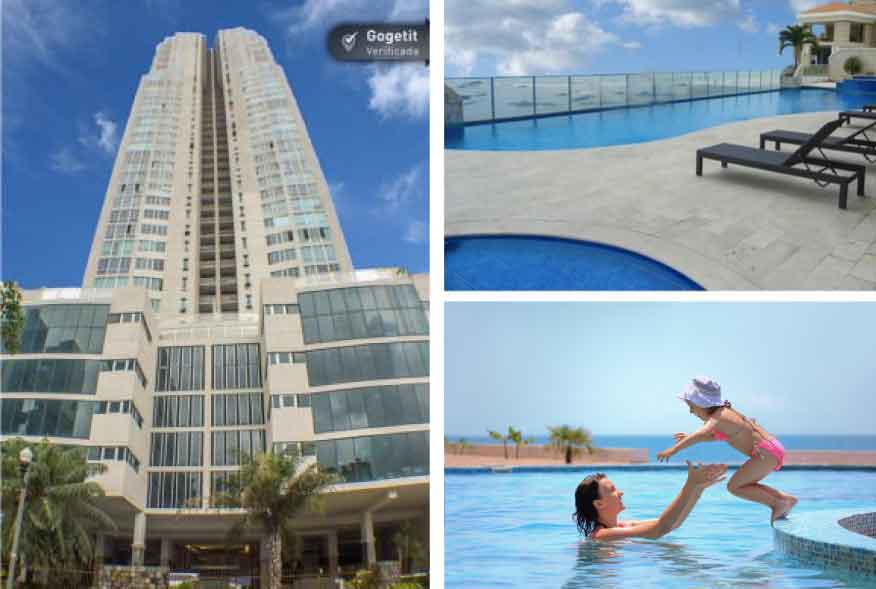 Take a look at the apartments for rent in Blue Bahía.
San Francisco Bay certainly must have been in our top family buildings in Panama, and likewise thought 100 users who voted for this building with that feature. One of the great attributes of San Francisco Bay, is the location in the historical district of San Francisco, Panama. It has two towers and amenities that invite you to spend a family day. It also have a party room on the top floor of the building, where the whole city can be seen. It has a multipurpose court to play football or basketball and mini golfito that everyone loves!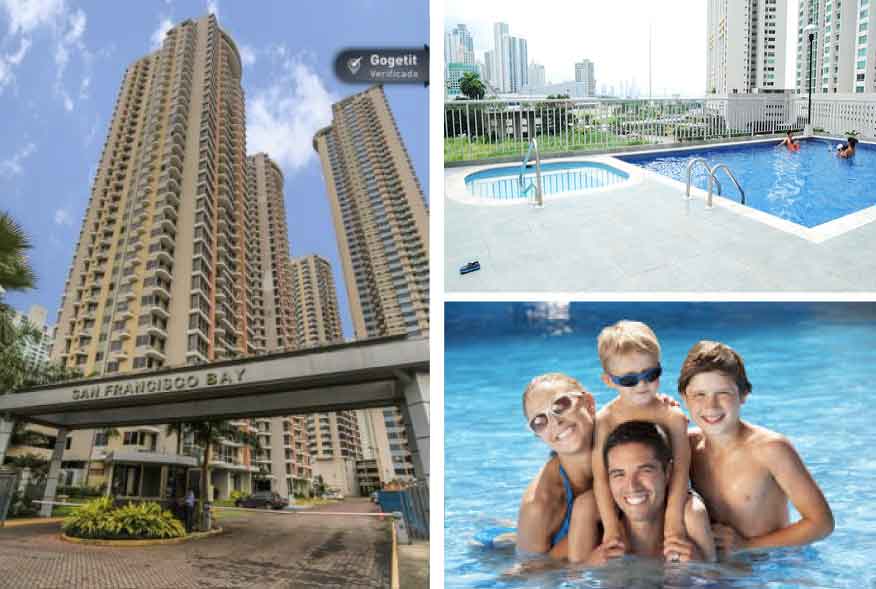 Find out more about apartments for rent in San Francisco Bay.
Are you looking for a building with social features?
Imagine if you could literally knock the door and ask your future neighbors all about the building: Maintenance, social areas, amenities, and ask any questions you have. In this way, it would be much easier decision making when you move.
This is why is born Easygetit, which helps users to browse, search and find a building features not only financial but also social.
Do you have a favorite building? Enter in Gogetit.com and give us your opinion, we want to know what do you think.
Give personality to your building!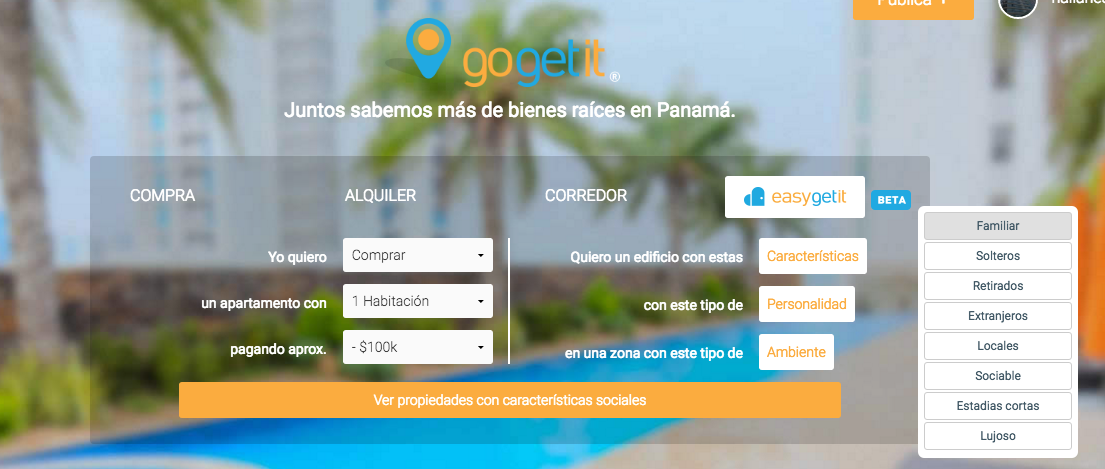 If you want your property in Panama, enter in www.gogetit.com.pa, the fastest, most reliable and social way to find your property.