Having a home office is a very practical option for those people who like to have a workspace. It is highly recommended not to mix work with areas that usually serve to rest. That is why we all need a workspace at home, even a small corner where you have the basics: desk, chair, computer and other items according to the needs of each person.
The work area can be integrated without any problems in the living room or in a specific room that serves as a studio.
In our article today, we want to give you ideas about how you can have a workspace within the comfort of your home, using the right furniture and, last but not least, without spending much money.
Home Office – Gogetit Highlights
The furniture must have for a home office, they should seek to have harmony with the space where you plan to place them.
If your space in the room is very small, will have to stay with the essentials: chair, computer and a small shelf.
If, however, you want to keep hidden your work area, then a folding table can be the solution.
These days, many people work as independent, using the space of their home as an office. For these people, it is very important that this is a space where you can be comfortable. In addition to the technical requirements, such as computers and other equipment, it is important to select very well the furniture that you're going to put in your office.
While it is true that the house is not intended to be a work space, many people use it as such. This is where you should consider a home office, as well as having all the necessary equipment (such as computers, desktops, printers, etc.), should not break the home decoration, or interfere with recreation spaces.
There are furniture for home offices that are custom-made. If you are considering having your office at home and need furniture, cabinets or drawers, Todeschini offers a beautiful collection of furniture tailored to that function as great options for a touch of practicality and spaciousness.
Photo: Todeschini
There is no need to make a great investment. The space for your home office can be done by yourself with some ideas that we'll share.
Ideas for a home office
To have a home office, the first thing to consider is the budget that you have. Another very important factor to consider, is the size of the space you will use, and the needs that you want to cover.
If you have enough space, you can have a large desk. Use a large table, which can be made of wood, and you can use it to put your computer, printer and some office stuff, among other things.
Another option that is currently very fashionable, is the famous furniture made of "pallets" (wooden boards). With an used pallet, you can make a very original desktop or you can also transform an old chair into a new one, placing cushions or painting it in bright colors.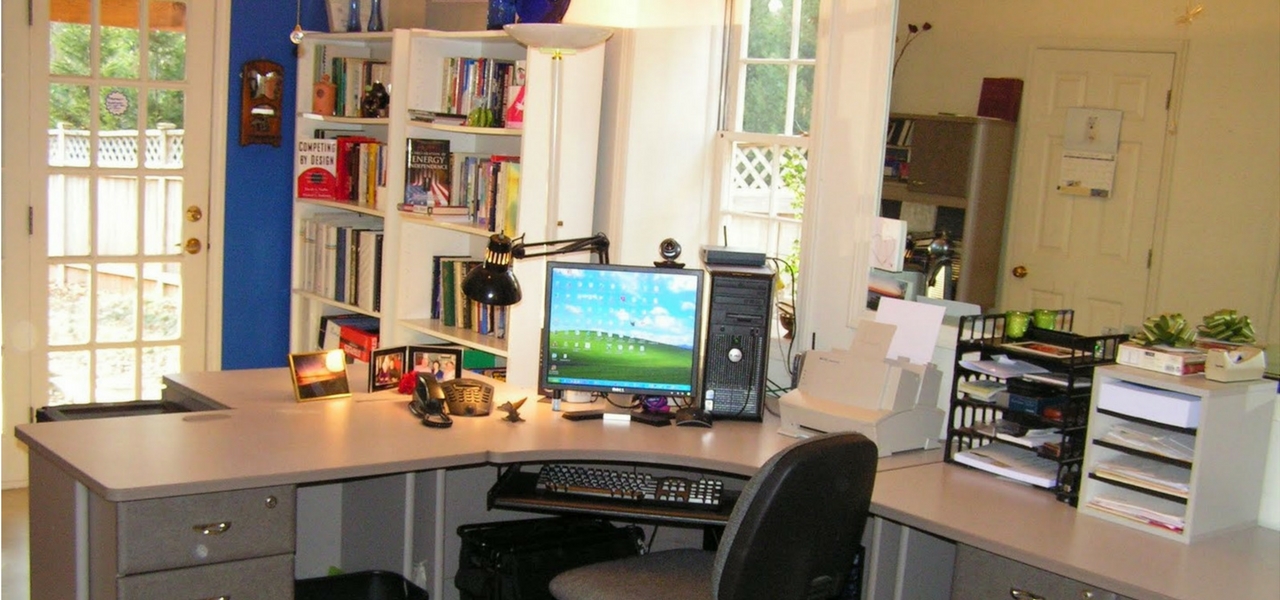 There are minimalist offices, modern offices, offices classic, "vintage" offices, colorful offices and offices whose decor is industrial. Whatever your style, you should try to fit what you need and that, likewise, is integrated into the decor of your home.
If you are looking for more options to decorate your home office, you can enter in our Home Decor section, where you can get some helpful ideas. Or if you prefer, we recommend you follow our Instagram account (@gogetitpa) and look for #gogetitideas.