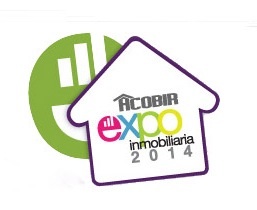 Panama City is the place chosen for ACOBIR's Real Estate Expo 2014, the country's most important annual event that brings together a lot of companies, specifically Project Development and Real Estate Companies.
We want to share with you the Gogetit Highlights that you should know about this event:
* The Sixth Edition of ACOBIR's Real Estate Expo 2014 will be held from January 29 to February 2.
* The Atlapa Convention Center will be the stage for this important event, which will feature many developers and real estate business.
* The fair will feature more than 400 investment options and will have an international pavilion with participation from countries like Colombia, United States, Brazil and Venezuela.
In its sixth edition, the expo will be attended by developers and real estate entrepreneurs and investors, who will be protagonists of the largest and most comprehensive real estate annual meeting in the region.
According to news published on the website www.expoinmobiliaria.org, the event will take place in Atlapa Convention Center from January 29 to February 2. ACOBIR Expo 2014 is the event for all buyers, investors, professionals, developers and entrepreneurs. This time, the presence of over 400 investment options in the region is expected. There will be all types of real estate such as apartments, furnished property, homes of all kinds, new projects, resale, foreclosed properties, lots for development and lots of beach or mountain.
The exhibition aims to encourage investments in real estate, through the presentation of the main projects, developments and properties in Panama and other countries.
This fair will be like a "real commercial showcase," which will be sectioned in terms of purchase prices, banking areas and development proposals, including as a new area, the international alley, becoming a an organised and high effective space for those looking to reach their target audience strategic directly.
For more details on ACOBIR's Real Estate Expo 2014, you can enter: http://www.expoinmobiliariapanama.org/
Gogetit, always present in the events of real estate in Panama, will be providing support to this important property fair, and will be sharing information of interest through their social networks.
In Gogetit, you can find information about properties, and also get verified information of Buildings and Developments, as well as all areas in the city. We invite you to visit our website: www.gogetit.com.pa