The Christmas decoration in our houses and apartments is already a must-do for yhis days. Now that Christmas is coming, we want to give that different touch to our home, filling it with the joy and magic that characterizes the Christmas season. Usually we buy the Christmas tree, candles, Santa Claus dolls, among other things. But how can you have a Christmas decoration without spending so much and without loading the house with so many ornaments?
Christmas decorations tend to have different trends every year. However, something that never goes out of style, is to use the colors red and green, which are the best for represent this season.
In our article today, we will talk about some trends in Christmas decorations this year and we will also give you some ideas to make your home the most beautiful of all.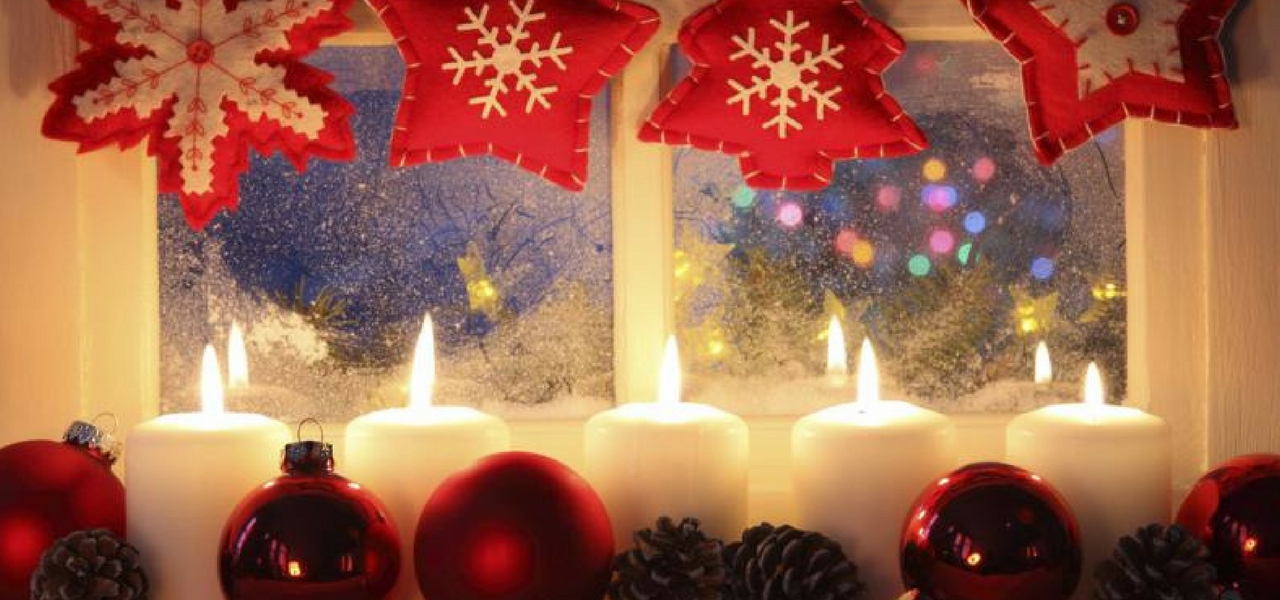 Christmas decoration – Gogetit Highlights
The lighting that you are going to use is one of the fundamental parts of the Christmas decoration. From the bulbs that go inside the tree, to passing through those hanging on the terraces or on the roof, the lighting can never be overlooked.
The amount of decorations that you are going to use for the Christmas decoration, depends on the space of your house or apartment. If your home is small, it is not recommended to overload it with objects. And if on the other hand, you have a spacious house, it is not enough to place only a couple of ornaments.
Regarding colors, green and red never go out of style, as they allude to Christmas. However, Christmas decorations can be made using gold, silver and even strong colors, such as purple and electric blue, among others.
December is here and although it is the most celebrated month of the year, it's also true that it's the month in which we have the biggest work, at least in the decoration of the house. Usually, December is that month of the year where we take advantage of fixing what is damaged, painting the house, changing some furniture and remodeling spaces.
Within these remodeling of the home, the most common is the Christmas decoration. On the one hand, we are very excited to decorate our house with beautiful decorations, and children love to see the different house, put the tree, lighting the terrace, among other things.
If you are one of the people who have not yet decorated their house, do not worry, you're still on time!
We'll help you with some simple things to keep in mind for a dreamy Christmas decoration.
Ideas for Christmas decorations in your home
The hall and the living room, are the spaces that have more protagonism in this season, because right there is where we receive the visitors, we exchange gifts and we celebrate the holidays. To decorate this space, you can use bouquets, garlands and crowns made with natural branches, flowers and some fruits.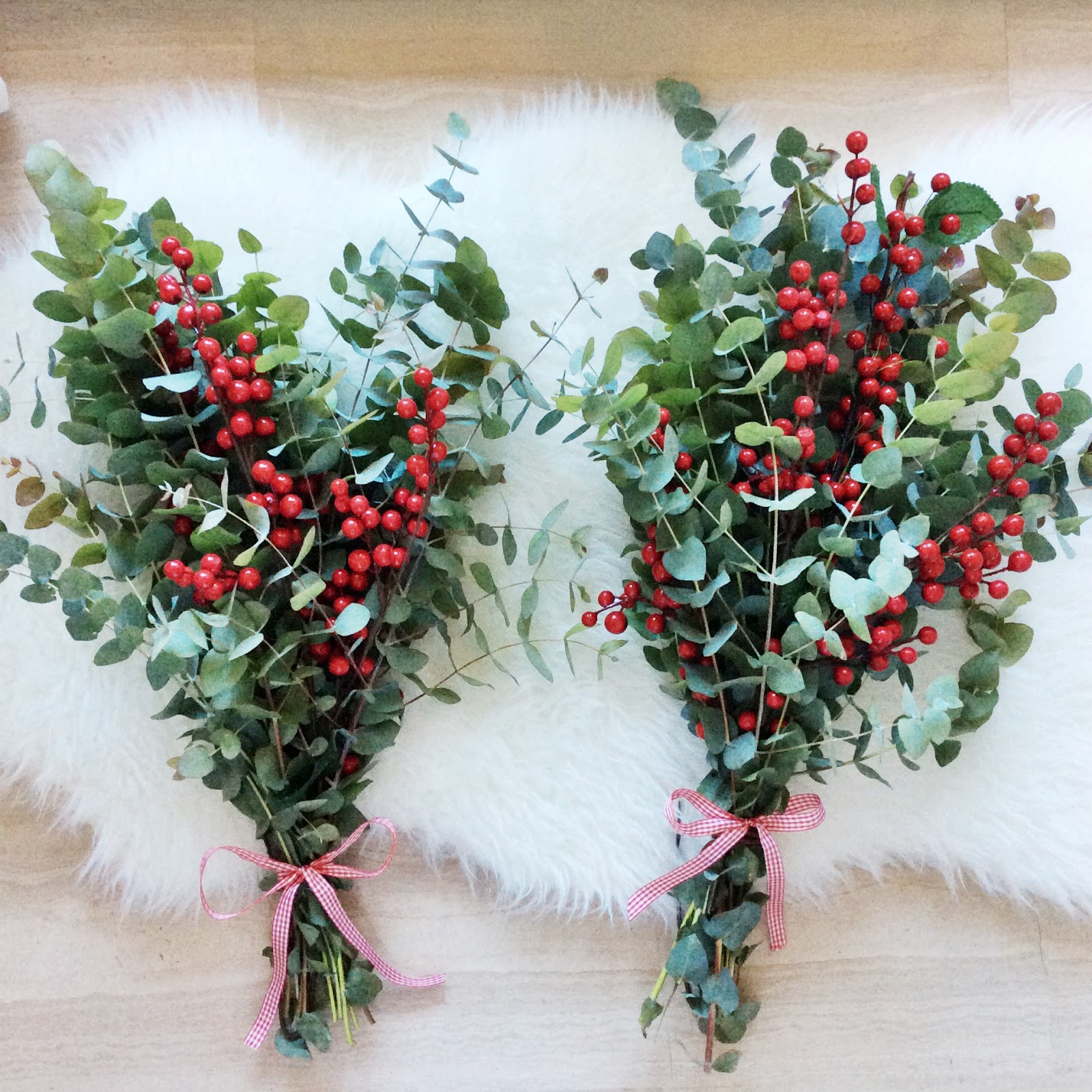 An excellent choice of branches is eucalyptus. Its green color and the smell that it gives off, will definitely give a different touch to your house without having to spend much on other decorations or air fresheners. In addition, it holds fresh for a couple of weeks and when it dries, it does not lose leaves or fruits. If you haven't tried it, what are you waiting for?
Christmas trees are also an option for decoration with plants. Its characteristic red leaves, give that Christmas touch that we like.
If you have stairs, you can decorate the handrail with pine garlands, which give a touch of Christmas decoration and give the house a good smell. To the garland, you can add small bulbs of light (like those used for the tree) and that way, that space of the house is illuminated and decorated.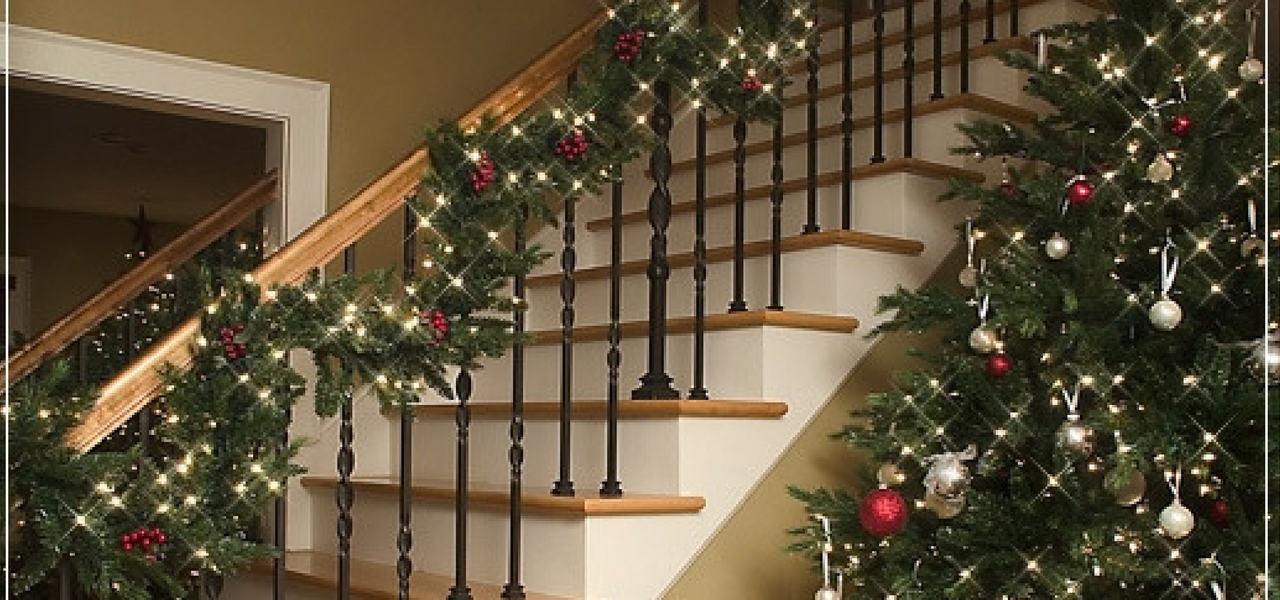 The tree is definitely the one that steals all eyes. When adding lights, you can use them yellow, white or colored. You can even use LED lights, which are very fashionable nowadays. In addition to the lights, you can hang decorations alluding to Christmas (mini Santa, reindeers, elves, among others) or you can do a themmatic christmas tree. There are people who, for example, the ornaments hanging on their tree are allusive to Disney, or allusive to dogs, or even some movie or TV series. It all depends on your imagination!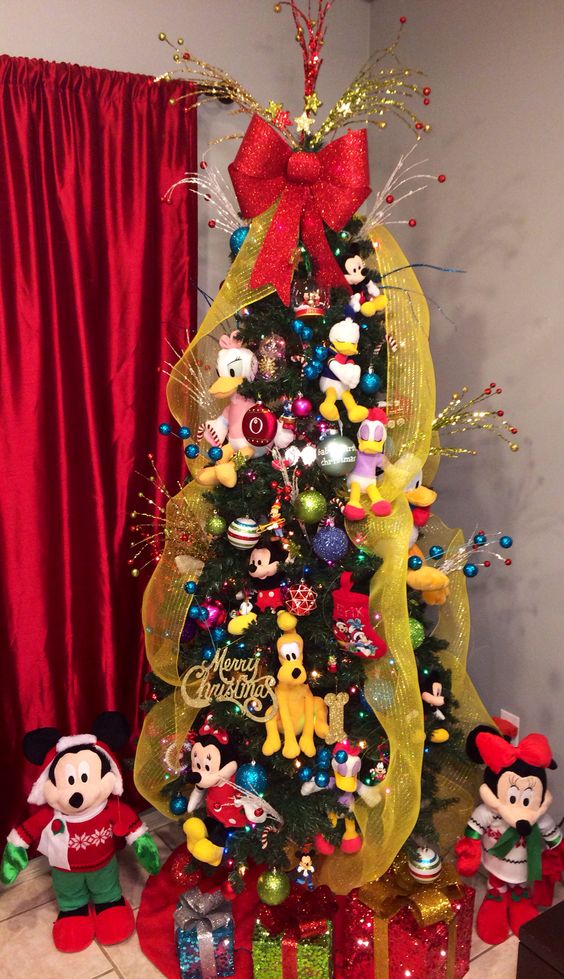 If you don't like this, you can use thick ribbons wrapping the whole tree, and so you decorate it in a different way. For the top, it is very common to place a star, but in case you want to do something new, a large loop may be the solution for the top of the tree.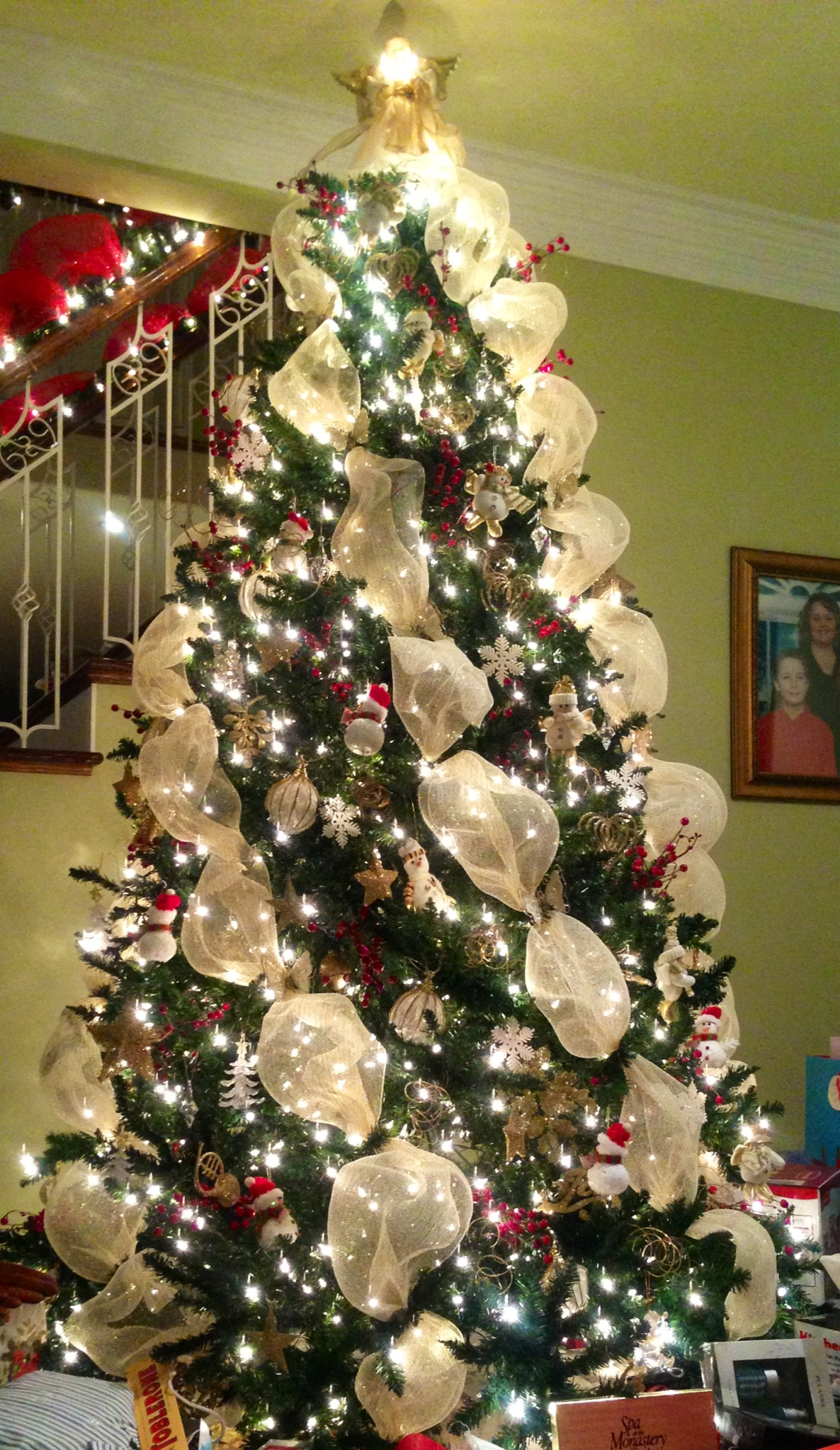 Decoration with candles
One of the main trends is the candles, which are preferably perfumed, given that in addition to giving the environment a warm and welcoming touch, give the space a pleasant fragrance. To make them look more Christmas, they can incorporate in arrangements of sprigs of berries or with red ribbons, or of another color of your taste like the silver and gold that also impose trend.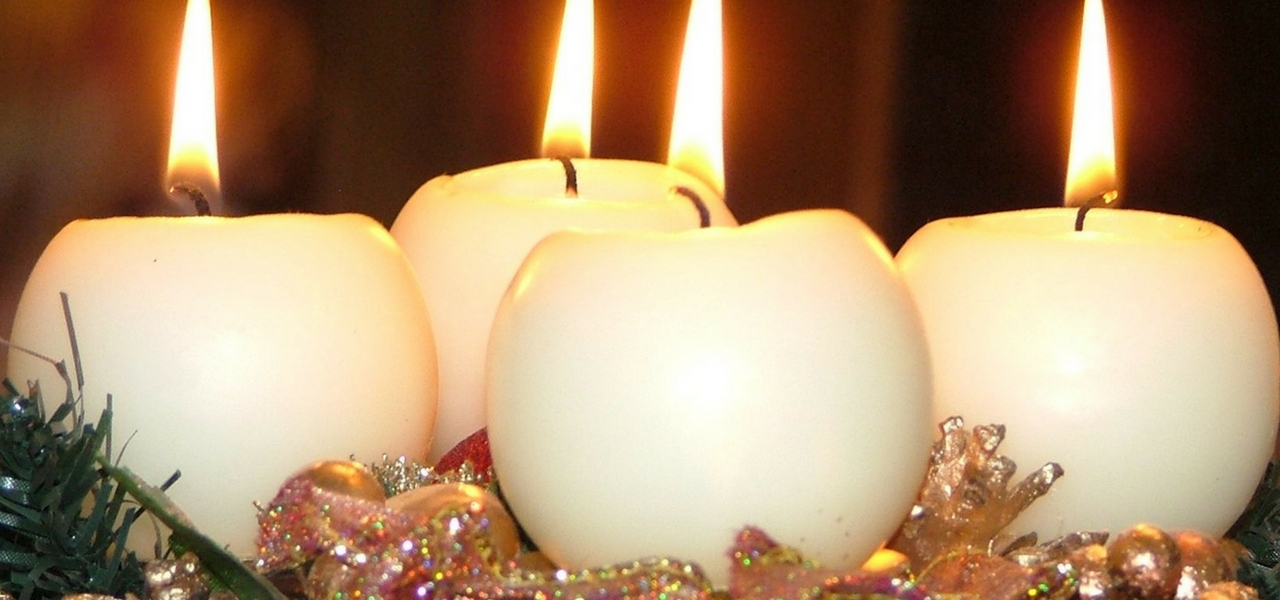 The hall, for being one of the spaces in which we spend more time and because is the place  where we receive our guests, is generally the place in which we care more to get a harmonious decoration. For this reason, it is one of the best places to decorate with candles.
As you can see, color is the main protagonist once again of Christmas decoration, since the bright and lively tones convey the vitality and joy that characterizes our spirit in the dates before and after Christmas.
Good luck with the Christmas decoration and Merry Christmas!