What is happening right now in real estate in Panama, has never been seen before in the industry. The real estate market has grown like never before in real estate history. That's why now is the beginning of opportunity and a boom for property owners.
This article explains how real estate appraisals work in Panama. This is why we want to share with you an useful guide to show you how to get mortgage loans in Panama, because  to acquire a property is not always as simple as described, but here we guide you, so you can ease your process in finding the home of your dreams.
What is a real estate appraisal?
In Panama, a real estate appraisal is the estimated market value of a property by an impartial expert opinion by the features of its use and market analysis, taking into account the physical and urban conditions of the property.
Why is it important to know the value of your property?
Buying a home is one of the most important economic decisions we face. Choosing a good place to live adapted to future needs that we estimate is very complicated, as is also the price of that home at that moment. Recent years have seen as the value of a home can vary too much. So, it is very important to know the appraised value of the house you liked. In this way, we will know if the financial offer is adapted to the current demands of the market and if not, we will act accordingly.
Real estate valuation for banks, ensures that the housing has a sufficient value, so that in case of default to recover the money paid via mortgage. Banks do not usually finance more than 80% of appraised value of the apartment,  so this information is very important for notably meeting the financial outlay required to formalize the establishment of credit mortgage, if necessary.
As mentioned before, in the sale of a home, an appraisal is essential for the buyer to the seller and to the bank.
It is also important to perform real estate appraisals, because this is the best way to know if your dream home is a reasonable value, giving you bargaining power otherwise and, ultimately, it is the best way for you can both achieve the best possible deal. Here's why: Buying a home in Panama.
Principles that determine the value of a property
Substitution Principle – The property value is influenced by the acquisition cost of a comparable property, ie, have similar design and construction, or functional use, the property under consideration.
Beginning of the highest and best use – A property reaches its highest value when given the most profitable use permitted by the framework of the legal and physical environment in which the property is listed. Determining the use of a property must be part of any assessment techniques. Since the appraiser seeks to identify economic factors that may be more lucrative to the various uses that can be given to land in different stages.
External Factors – According to this principle, property external factors may influence the value of it.
Supply and demand – The cost of any property will always be determined by the number of other similar properties for sale and its relation to the number of buyers in the market ele.
Change – Due to its long life, there are factors that affect the value of property, whether physical or economic.
Compliance, progression and regression-The value of a home clash with other neighborhood may be favorably indeed, if this is inferior in quality or maintenance than its neighbors (progression).
Improvements – The contribution of an improvement to the property value is measured by its effect on the market value .


Real Estate Assessments – Physical or Direct Assessment


This type of real estate appraisals refers to the physical material value of the property in question. It means: What would it cost to rebuild the same property (new replacement value) and applying damage due to the consumed life of the building through the years, the level of maintenance that was done to you?, How much will be worth at that moment that property as is (depreciated replacement cost)? How much the ancient stones today?

There are some appraisers, not qualified, you will have enough knowledge or authorized licenses in force, are dedicated to making this type of real estate appraisals prices resulting from the truth, it is common to have engineering or architectural interns to this work, dare to make assessments without being professionals in the field, to mislead the public and causing confusion. It is therefore important that this type of real estate appraisal is done by an expert.

Surely you've wondered: What's better: Rent or buy a property? There is no wrong answer on this issue. However, buying a property has many benefits in the long run. We invite you to know all the advantages of buy or rent a property in Panama.

Real Estate Assessments – Appraisals income capitalization

These are made by analyzing the income that could pay for the property in question, capitalizing it with a percentage that is the result of:

Property type
Age
The conservation status
The ease of renting
Inflation
Goodwill
DamagesA value of such property is obtained by performing a mathematical analysis of the above factors and most of the time, this assessment does not match the physical or direct assessment, as this one made by income capitalization, that indicates which capital will would have to invest in that property to let me rent the above.

Often these rents differ from what is actually renting the property. In conclusion, this type of assessment and analysis of the factors are complicated and do not you dare do it alone, always consult a professional.

Real Estate Assessments – Commercial estimates

They are appraisals that examine both the physical assessment, including assessment of income capitalization and the Law of Supply and Demand, or market value, which means how much the public would be willing to pay for such property in accordance with conditions Law of Supply and Demand at this time.

This is influenced by: inflation, excess properties, lack of property, credit, depreciation, and many other things. Actually, the assessment that we must consider is the commercial appraisal which includes different types of securities described above, since in good times you can get more money than direct physical value, or more than they cost me "old stones ", but in times of financial crisis, high inflation, and so many times the value you get for the property, is less than that cost the "old stones" because it includes the Law of Supply and Demand.

Summarizing the issue, you can analyze the physical value, income capitalization or believe that your property is worth much money, but the harsh reality is that you have to sell at market value, that is what the public really willing to pay for the property according to the relevant professional studio, and if you do not agree to these values ​​you will have to wait for better times to sell your real estate.

It is important to remember that investments in real estate are good medium to long term waiting for the right time to sell them again. But if you need to sell in times of crisis, obviously you get a little less, but save you from an immediate problem or an economic necessity.

People who are seeking advice on real estate or help when looking for a property, these accounts should continue to be informed at all times of what is happening in this changing environment of the real estate.
We conducted a ranking of brokers based on the impact of engagement of the Panamanian market, to determine the major influencers in the world of social media real estate in Panama.

How much do property appraisals in Panama?

The appraisal cost of property in Panama is in a range between U.S.$ 50 and U.S.$ 1,000, depending on the particular property. For example, the assessment of a simple house with 3 bedrooms in the City of Panama would probably cost around US $ 100 to US $ 150; however, a farm of 300 acres located within Panama, with 2 houses, barn, horses, cattle, and other improvements could cost US $ 1,000 due to the complexity of the assessment as well as transportation costs and time average involved.

How much does the inspection of houses in Panama?


Inspections in Panama can cost between U.S.$ 50 and U.S.$ 300, depending on the particular property.

In conclusion, always consult experts in real estate appraisals in the field rather than save a few dollars, contrasts unprofessional and inexperienced people, as this can lead to wrong or unfounded illusions decisions.

Interested in Panama Real Estate? We invite you to visit www.gogetit.com.pa, the fastest, most reliable and social way to find your property in Panama.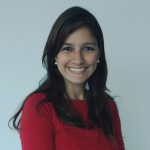 Gogetit Content Manager. Author of important reviews for Gogetit News, "The #1 Source for real estate news in Panama."
Specialized in the search and analysis of the most important news about real estate in Panama.